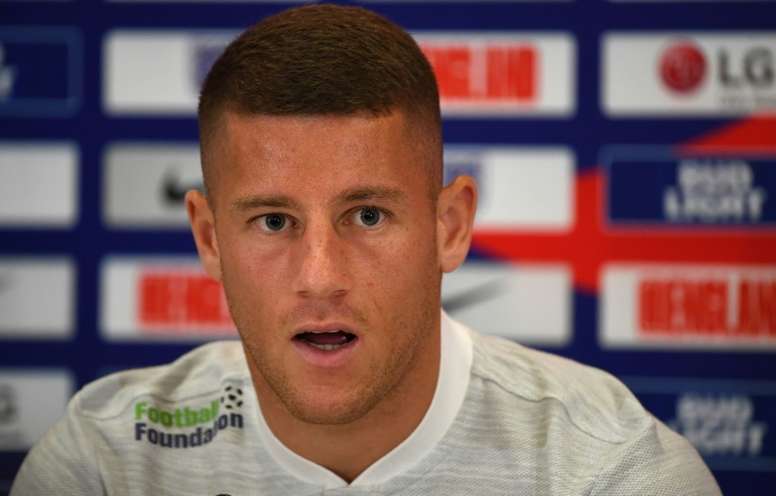 Barkley: failing for club, thriving for country
Ross Barkley did not make the plane to Russia last summer due to a lack of game time, he had failed to break into Antonio Conte's Chelsea side and there did not appear to be any arguements from anyone regarding the inclusion of the former Everton midfielder. Move forward a year, and Barkley appears to be back in business, at least for his country.
Barkley was named man of the match after grabbing a brace in last night's 5-1 victory over Montenegro, with him featuring heavily in the 5-0 victory over Czech Republic on Friday night. He now looks assured in that England midfield. Barkley was not substituted last night in Montengro, instead it was Dele Alli who left the field of play, leaving Barkley to supply a marvellous pass to Raheem Sterling for Harry Kane's goal.
Barkley scored twice himself, both from being in the right place at the right time, and also supplied a marvelous ball in for Michael Keane's goal. Barkley has however not been in the same sort of form when wearing a blue shirt for Chelsea this season. Despite starting very well for the London club, scoring a vital goal against Manchester United in a 2-2 draw in October, Barkley's form has dipped at the same rate as his team.
He has been famously either brought on or substituted off almost every game this season for Matteo Kovacic, and the stubborn style that Mauricio Sarri is insisting on is clearly not working, either for Chelsea or Barkley. Barkley is operated as a passing midfielder, despite the fact he would be better off dribbling into space and causing defenders problems.
Under Gareth Southgate, Barkley is able to dribble into space and play what he sees, with Raheem Sterling's runs working perfectly alongside this. Barkley is able to play as he pleases, allowing him to show off his individual brilliance and looking like the player once regarded as the next Paul Gascoigne.