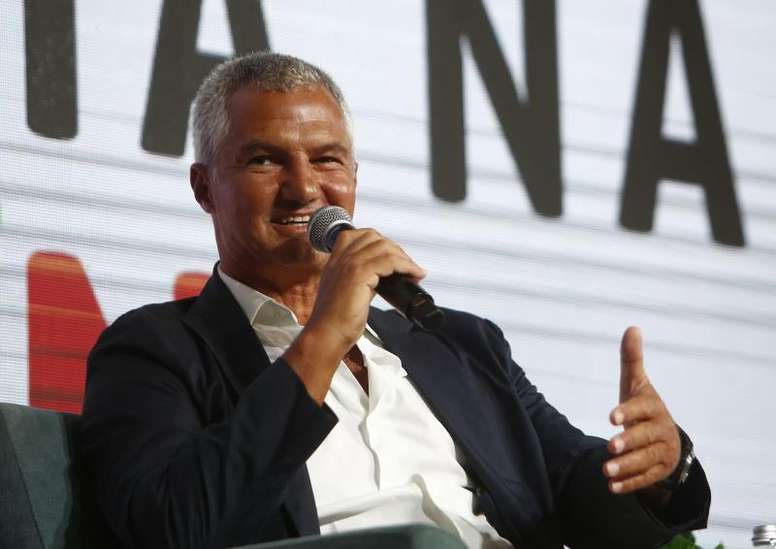 Barcelona have not discarded Neymar yet
"As long as he wants to come, we are going to do what we can to get him to come," said Javier Bordas, who is participating in the first Orange Economy Summit in Medellin.
The leader of the Catalan club assured that, if Neymar returns to Barcelona, it has yo go through an "economically viable" option. It was Bordas himself who was negotiating directly with Paris to bring the Brazilian star back, even claiming it was getting "closer" when asked the airport.
Unlike Bartomeu, Bordas did not shut down the possibility of bringing Neymar in January: "We'll see. Everything is can change in football, but Neymar is Neymar."
He recalled that in the negotiations held with Paris Saint Germain, where Neymar has been playing for two seasons, there was an economic requirement and that "unfortunately" it could not go through.
"The case of Neymar is a special case. He is an exceptional player and wants to come to Barça. He has not adapted well in Paris, and was wrong to go there, he said so himself " stated Bordas.
Leo Messi's future at Barça
He also took the opportunity to speak about the Argentine's star future, as worldwide media outlets have reported he could be planning a move to the MLS as soon as 2020.
"I don't see him in another club. There are few people who believe in Barcelona more than Messi," he said.
He also noted that it is not possible that the Argentine star "to leave for money" and stressed that "is Barça, Messi is Barça".
"People are worried because the contract ends, but Messi stays because it is Barça. He feels it, comes from La Masia, you only have to see his reaction when we lose a game," said the board member.
On the preparation of the team for the season ahead, he said that "when you're strengthening the best team in the world it is very difficult to do," and said that in his opinion "there have not been any bad signings made in recent years."
"Who will replace Suarez or Messi? Who can play instead of Rakitic or Busquets? In the end, the one you bring, you bring from the reserve. This year, with all the financial effort that goes into it, we've signed two for the starting line-up: De Jong and Griezmann," he said.
Bordas participated in 'Recreational Activities as a Potentiator of the Orange Ecosystem' conference, one of the panels at the Creative Industries Summit that ends this Tuesday in Medellin.
September 10, 2019