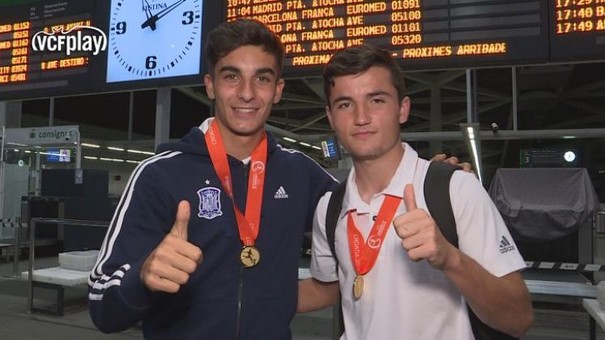 Barcelona and Madrid set to fight it out over 'the new Asensio'
Torres was born in the year 2000, and he is one of the most talented players in the Valencian academy, and this talent has not gone unnoticed at the two biggest clubs in Spain.
He is contracted to Valencia until 2019, and is 'protected' by a release clause of €8m, a huge figure for such a young player. But Valencia are clearly aware of his potential.
It isn't just Madrid and Barcelona who are lying in wait for the youngster. Several big clubs around Europe have also asked for reports on the player, who has been dubbed by press in Madrid as "the new Asensio".
The reason is simple: a player of just 17 years old has become indispensable for Valencia's reserve side, el Mestalla. Some achievement for a teenager.
Last May he won the U17 European Championships with the Spanish side of that age category and it is only a matter of time before he makes the jump to U17, and maybe even U21.
For the time being, there is only moderate interest from the two Spanish giants, but given Barcelona's history (with Isco and Asensio), they might act sooner rather than later to prevent another talent from ending up at their eternal rivals.