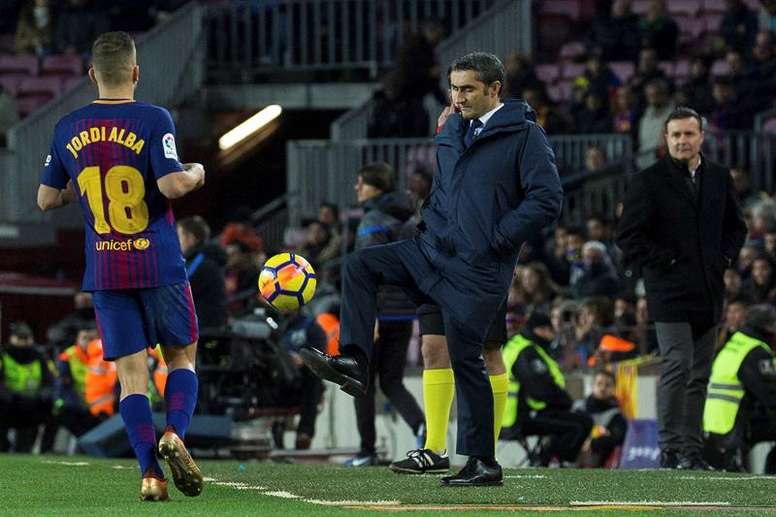 Barca's two new 'signings'
During his managerial career to date, Ernesto Valverde has always been one to give young players a chance to shine. He has never shied away from dipping into a club's academy to give a youngster a shot at the big time, as he has already shown during his brief time in charge at Barca.
Following Rafinha's move to Inter and with Gerard Deulofeu set to depart the club, Barca now find themselves with two spaces in their first-team squad, with Spanish publication 'Sport' reporting that youngsters Aleña and Arnaiz will fill the gaps created by the departures.
Both players will now train with the first team as standard and more regular involvement in squad lists is expected to follow. The two players have both featured for Barca already this season, with Arnaiz in particular impressing in the Copa del Rey, with three goals in four appearances.
The decision to promote the duo means that the likes of Denis Suarez will need to be at their best, with fresh young talent snapping at their heels in search of a shot at stardom.
With Barca seemingly looking set to cruise to La Liga success this campaign, Aleña and Arnaiz could find themselves featuring on a regular basis in the league, should Valverde look to keep his stars fresh for the Champions League.
Arnaiz will have to wait for his chance though, with the 22-year-old currently missing through injury.