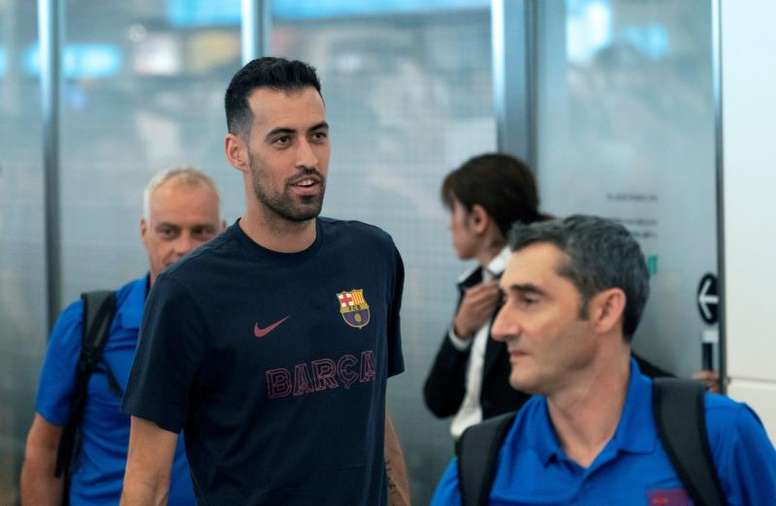 Barca move journey forward to dodge the strike
Barcelona will travel to Vitoria on Thursday instead of Friday like expected. Barca intend to dodge the protests that are planned in Cataluña and move forward their journey.
Their idea is to work at Alavés' training ground to prepare for the match against Eibar at the weekend. Valverde's side were originally going to train in Barcelona and then travel on Friday.
Now the plans have changed. The team will train on Thursday at 16:30, and 1 hour later, the manager will have his press conference like normal.
The team intends to leave the training ground at 18:15. At 19:00 they will leave take a flight to Vitoria where they are expected to arrive at 19:00.
Barca will play Eibar on Saturday at 13:00. Their flight home is expected to be at 16:45 and will arrive in Barcelona 1 hour later, according to a club statement.
By doing this, Barca intend to avoid what happened in 2010, when they arrived by train and had to dash quickly to Pamplona.