The situation with Gareth Bale is a strange one. The winger said in the build up that he had been preparing to get Wales into the World Cup for months and he showed that on the pitch.
Bale knows that his country qualifying for the competition depends heavily on him and he was focussed right from the off. He was so key that he put Wales ahead with 25 minutes on the clock.
The winger went from missing 'El Clasico' with back problems to making a speedy recovery, training and starting. That has led to some fans suspecting that he just does not want to play for Real Madrid.
The attacker had the ball just outside the box, he did a run up, stopped and then looked towards the top corner. And that is where he put it.
The Real Madrid footballer scored one of the best goals of the World Cup play-offs in the 25th minute after hit the ball into the top corner.
Bale celebrated in style and threw himself down on the floor. He knew how important the goal was. Bale then added a second in the 51st minute.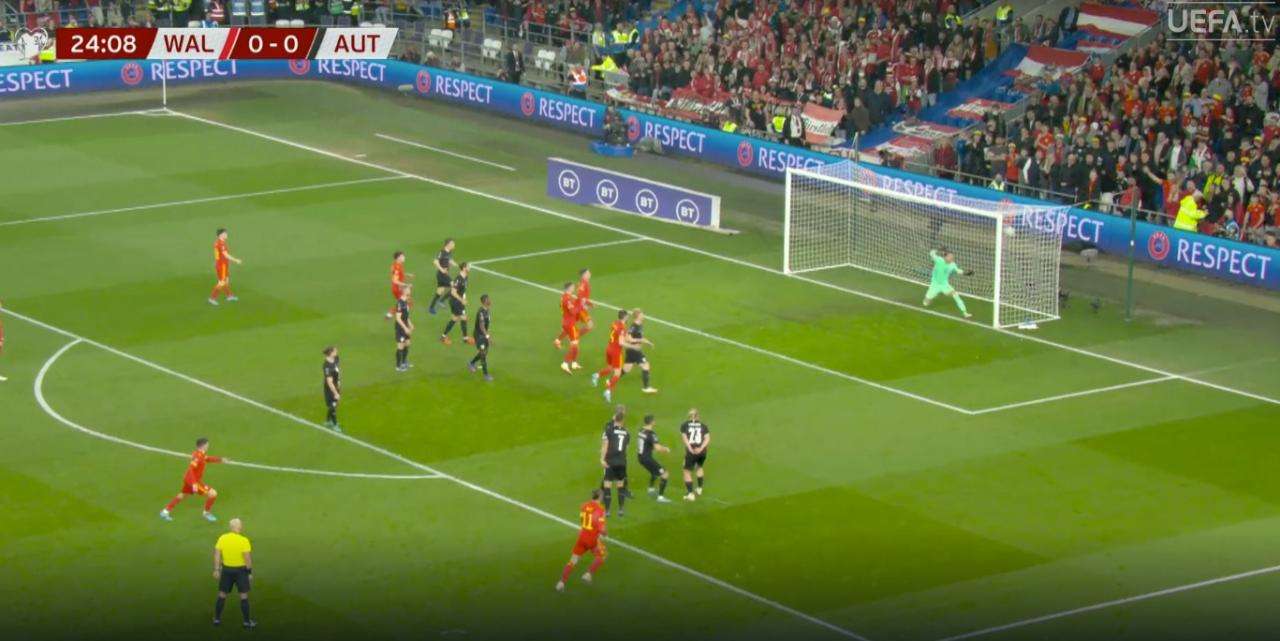 Mentioned in the news story
G. Bale

WC Play-Offs

Gales