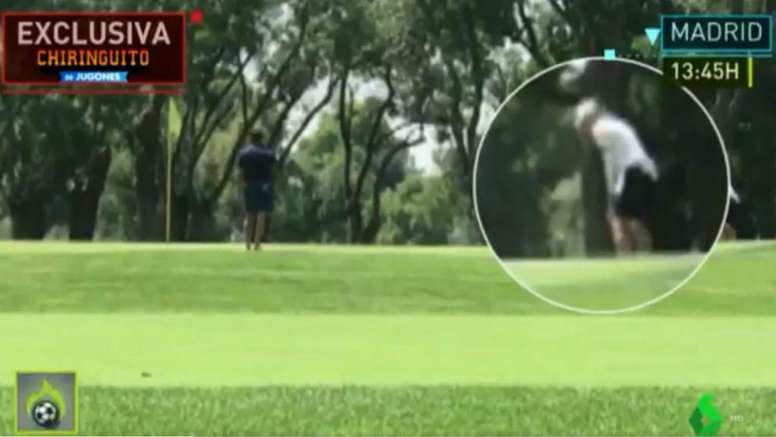 Bale caught playing golf while Real Madrid are in Manchester
Bale has done it again. After Zidane said this Thursday that the Welsh winger had asked not be included in the squad, the footballer has gone to play golf.
Images from 'El Chringuito de Jugones' on Spanish TV channel 'La Sexta' showed the Real Madrid footballer on the golf course this Friday. His teammates are in Manchester.
Real Madrid have an important Champions League last 16 second leg match this Friday. Zidane's men need to overcome a 1-2 loss if they want to go through and Bale does not seem too bothered.
It is not the first time Bale has asked not to play in a match. He did so when Madrid played Leganes on the final day of the La Liga season. He was on the bench for previous matches, but did not end up playing.
Bale seems to have decided to play golf in his free time rather than join his teammates for Real Madrid's most important game of the season. That is at the Etihad this Friday.
August 7, 2020