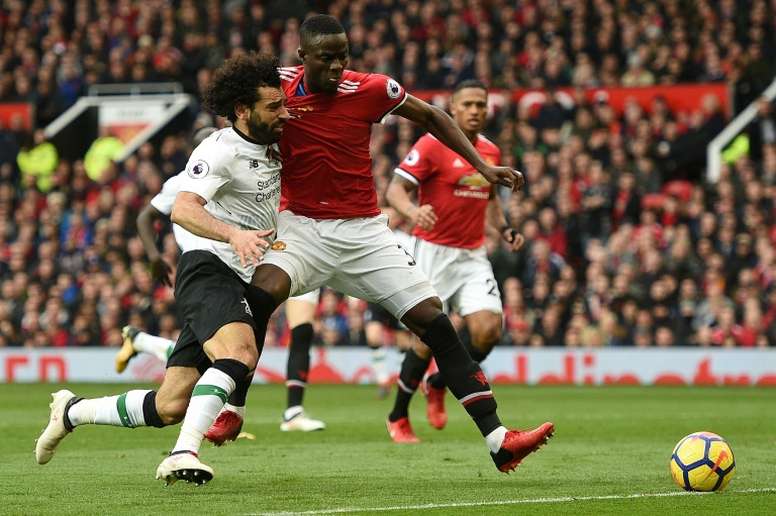 Bailly on the Real radar to replace Varane
Eric Bailly's name is starting to gain weight as a possible replacement for Varane, if the central defender finally decides to leave Madrid. The Frenchman said recently that all rumours were uncertain, but his brother added fuel to the fire by pointing out that the defender is considering leaving the Bernabeu.
With this outlook on the horizon, 'The Mirror' revealed that Zidane would be interested in Bailly's signing, who Solskjaer is not dependent on for next season. The Norwegian has given him game time in important matches, but among his future pretensions is to rearm a new defense. In which there would be no room for Bailly.
The same source suggested that Madrid could ask for 35 million euros, a cheaper option than Koulibaly or Giménez, who are also being considered by the 13-time European champions. Bailly arrived at Manchester United in 2016-17, coming from Villarreal for 38 million euros.
Bailly has some similarities to Varane's football. Strong central defenders, quick to cut, with good aerial play and swift clearance of the ball. In addition, Bailly is just 24, making him a safe bet for now and the future.
However, everything will depend on what Varane ultimately decides. Zidane has already expressed his will to continue saying he can't imagine a Madrid without his compatriot. If the 2018 World Cup champion decides to take a new direction, Real Madrid will have to track the market to find his replacement.
Keep up to date with all Real Madrid latest transfer news and rumours.