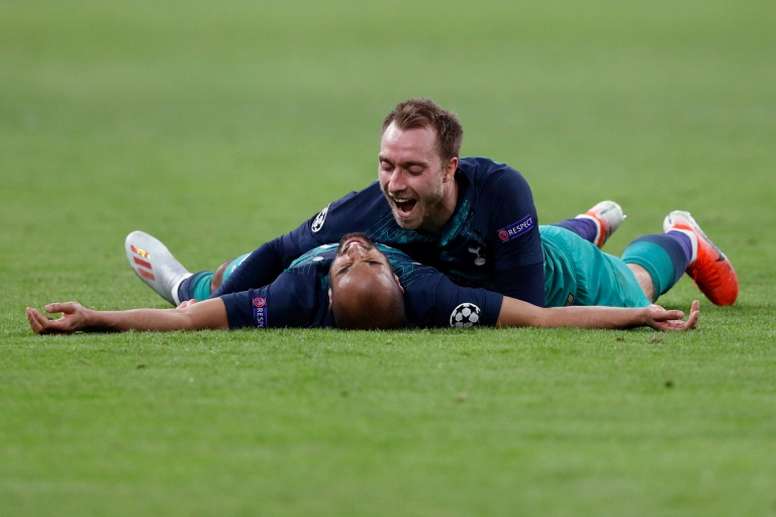 Atletico are still wanting to spend and they now want Eriksen!
According to 'Marca', the Dane is on the list of candidates. The Colombian who is currently at Real Madrid is still the big favourite, but the days are going by and less progress than they would like is being made. Therefore, they have to think of alternatives.
That said, it seems difficult for Simeone's men to sign Eriksen given that he is valued higher than James despite the fact the former only has one year left on his Spurs contract.
The Colombian could sign for Atletico for 50 million, but Eriksen would not leave for less than that as Real Madrid found out. When they asked for him, the London club wanted a three figure sum for him.
The Tottenham player is training in isolation until his future is resolved.
In any case, whether James or Eriksen is the man chosen, the truth is that after Joao Felix, Mario Hermoso, Lodi and Trippier, Atletico Madrid still want to keep signing players and make it their biggest summer of activity in the transfer window.