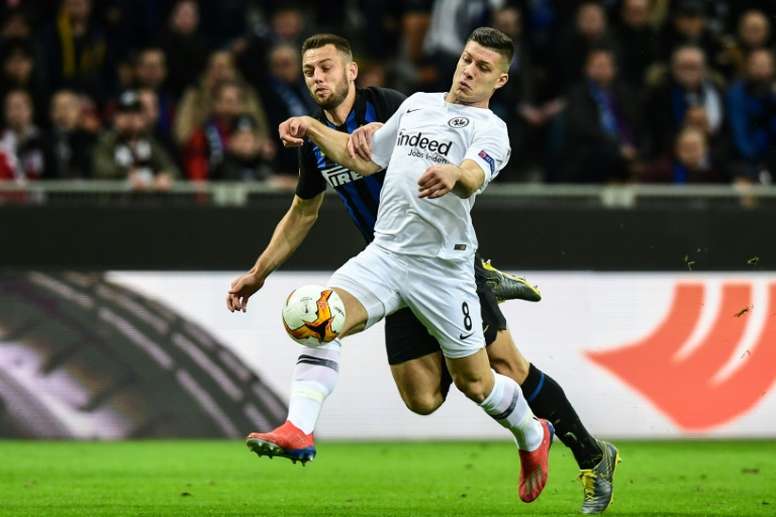 'AS': Real Madrid seal Jovic transfer and will pay 60 million euros
Luka Jovic, 21, who scored a great goal against Chelsea last Thursday in the semi-finals of the Europa League, will play for Real Madrid. The deal is complete, according to 'AS'. Jovic is Real Madrid's second reinforcement after Eder Militao, whose signing was confirmed in the middle of March.
Madrid have accelerated this transfer even when both teams were very close to reaching an agreement. Eintracht Frankfurt had practically taken for granted the departure of Jovic to the team which Zinedine Zidane manages.
This transfer will cost Real Madrid 60 million euros. Eintracht bought the striker off Benfica, who had sent him out on loan to Germany. The Portuguese club will keep part of the transfer. 12 million euros will go to Benfica, the rest will go to the German side.
Luka Jovic has been one of Europe's sensations. In 44 games so far this season, he has played 34 as a starter and scored 26 goals. Nine of them have come in the Europa League.
1.81 metres tall and 21 years young, he came through the Red Star Belgrade academy and he is one of Europe's future stars. Real Madrid have opened the doors for him to shine in the Spanish capital.
May 3, 2019
Keep up to date with all the Real Madrid transfer news here!