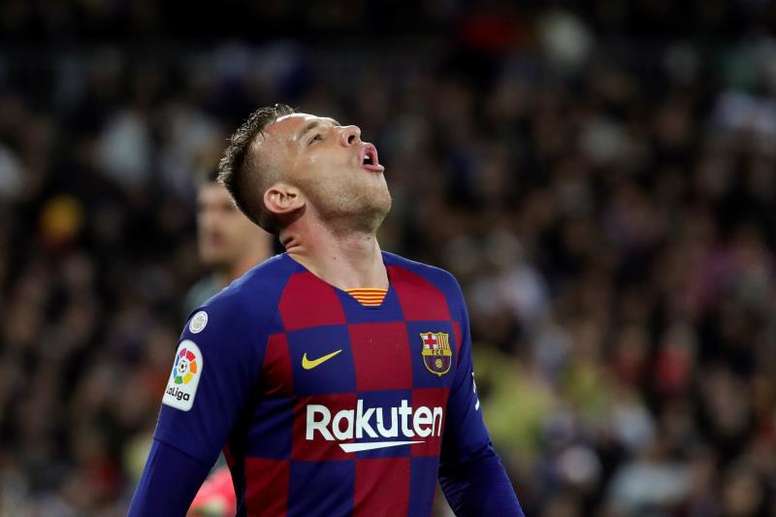 Arthur rebels: he refuses to play for Barça again
Arthur Melo has unilaterally decided that his time at FC Barcelona is over and has no intention of returning for the rest of the season. 'Sport' and they indicate it the rest of national means, which implies for the azulgrana organization that the Brazilian has declared in rebellion and he is not fulfilling his contract.
The midfielder, already transferred to Juventus for the next season in exchange for Miralem Pjanic, communicated his intentions to Barça in the last hours and this Monday has decided not to appear at the coronavirus test before the return of Quique Setién's team to training on Tuesday.
In fact, Arthur would reportedly warned the club that he would not show up via a phone call from Brazil. He would have travelled there after spending his days off since the end of the league in Ibiza.
In that call, the aforementioned source explains that the directive warned him that he had a contract until the end of the Champions League and that he could receive serious sanctions from the club. However, the player is convinced of his decision and will assume the consequences.
For the time being, Barça has opened a disciplinary file on him and is studying the measures that he will take with the Brazilian midfielder, whose commitment had been definitively diluted after the operation with Juventus was closed.
Although he had continued to play during the break despite his disagreements with the club, Arthur has not appeared with the team since 27 June, when he played four minutes in the draw against Celta. Since then, the 23-year-old Brazilian has only watched the games from the stands - and that way, as his images of him lying and yawning in the final match against Osasuna show.
The situation had become untenable, but this step is the definitive explosion of Arthur Melo, who now faces the harsh penalties that can be applied by FC Barcelona after declaring himself in default and therefore breaking his contract.