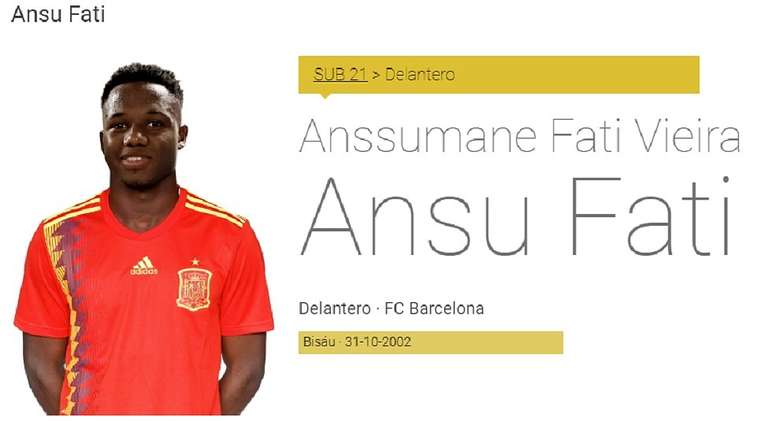 Ansu Fati dawns the Spain jersey
The moment arrived for Ansu Fati when Carlos Pérez couldn't play due to a muscle injury. The 16-year-old could make his debut on Tuesday.
Ansu Fati collected his things and met up with the Spain u21 squad as fast as he could and has trained with his teammates, as well as taking part in the official photo shoot.
His information has now been added to the Spanish national team's website with all the Barcelona player's data and his photo with the home shirt.
Waiting for his long-awaited debut, Ansu Fati has now dawned the Spanish shirt and intends to add to his history at the age of 16.