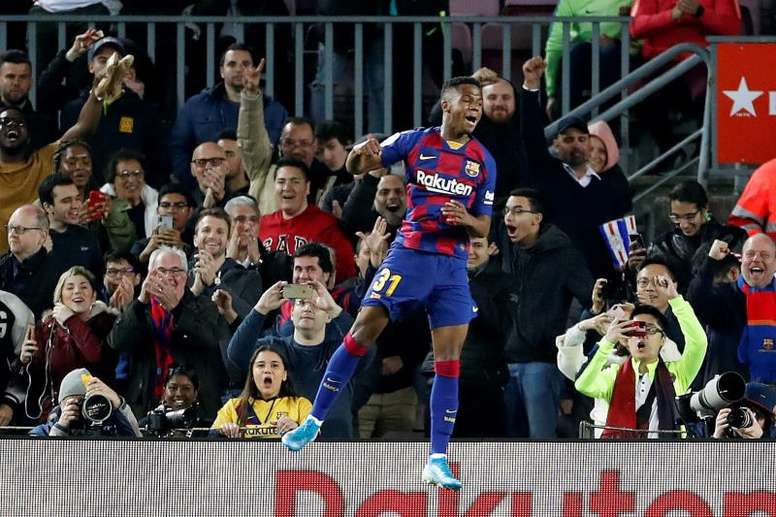 Ansu Fati, a star 'signing' for Barça's second team
Barcelona will bring Ansu Fati down to the second team. The club wants the now experienced player to lead Barça B in the fight for promotion.
'Sport' reports that the team is ready to sacrifice his role in the first team to get the desired place in the Second Division. All this for an economic reason.
The Second team could gain in terms of image, but the reason for the push is mostly the fact that the higher the division, the more revenue the club perceives.
Barcelona understands that, with the promotion to the silver division of Spanish football, they can get up to ten million euros for television rights.
This could have a considerable impact on Barcelona's accounts, according to 'Sport'. That's why they want to have all the players available, and that means calling Ansu Fati.
Curiously, the academy product has not yet played a match with Barça B. Ansu Fati jumped directly from the youth team to the first team, where he dazzled and has settled in the training and matches.