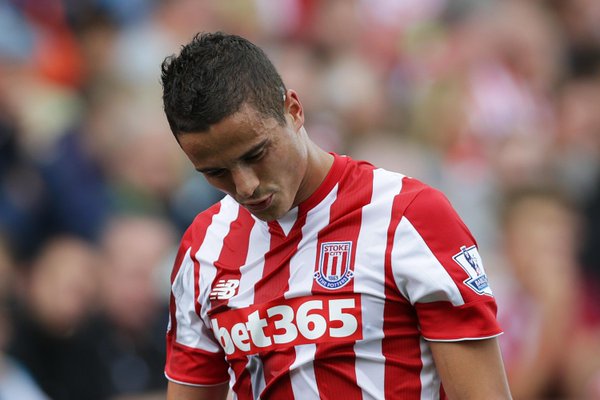 Afellay ruled out long term
Stoke City have announced that Ibrahim Afellay has been ruled out for several months after damagind his cruciate ligaments in training on Friday.
The 30-year-old has had an impressive debut season at Stoke, following his move from Barcelona last summer, but now looks like he will miss the rest of this season and a "large part of the 2016-17 season".
"It's unfortunate for Ibrahim. He twisted his knee in training. He'll come back stronger with our support," Stoke boss Mark Hughes told the club's Twitter account.