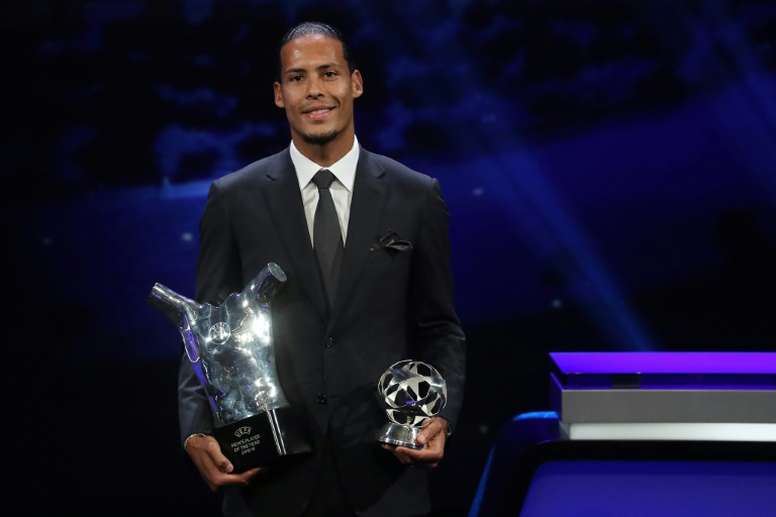 A longer contract... in case the Ballon d'Or arrives
When he arrived at Liverpool just over a year and a half ago, nobody expected that Virgil Van Dijk would become what he currently is. There was a lot of talk about his high price (just over 80 million) and doubt about if the defender would be worth that, but these doubts soon withered away in a matter of weeks.
Since he landed at Anfield, the Dutchman has not only won over Klopp, but has also become the leader of the defense. His hierarchy improved the team and led him to spectacular odds: the 'reds' played two consecutive Champions League finals and won the second.
His influence within the 'Red' team is so undeniable that he has already won UEFA's best player award. He is also one of three finalists, along with Cristiano Ronaldo and Messi for the Best player in the World and logically, he is the big favourite to win the Ballon d'Or.
Since Liverpool are aware that if Van Dijk already has a sign to interest any of the greats in Europe, winning the prestigious award of 'France Football' would put him even more in the spotlight of the teams with more economic power .
This is why the team, according to the 'Mirror', are preparing a contract that will extend until 2025 (the current one expires in 2023) and he will receive a salary of 11.5 million euros not counting bonuses. Last year, Van Dijk received just over 10, although with the bonuses included, so he will now secure a higher salary without counting the variables.