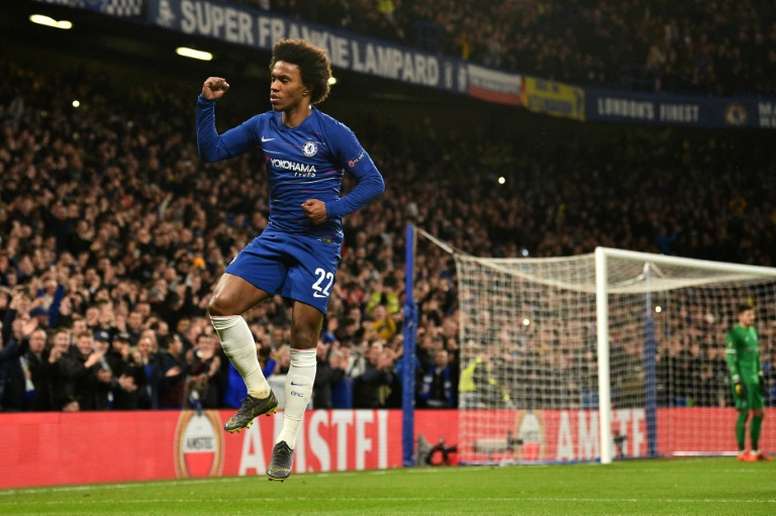 5 years later, can history repeat itself at Anfield?
It was a sunny April afternoon at Anfield, Liverpool were in pole position to win a first league title since 1990, they were hosting a Chelsea side who were massive underdogs. The Merseyside club were 5 games away from the title, with the Londoners the last top 6 club to play.
It was all due to be a routine victory for Liverpool, they'd just defeated Manchester City a few games before, it was there for the taking. However, Steven Gerrard, after giving his now infamous post match speech after the CIty game, screaming "This does not slip now!" made a grave mistake and was then punished brutally by Demba Ba, and the rest is history.
Chelsea, then managed by Jose Mourinho, played a very defensive game, or as it is now called "parking the bus", and Liverpool were unable to score, with Ba's goal doubled by Willian on a counter attack in the 90th minute to give Chelsea a 2-0 victory.
Willian remembers that day fondly, saying to 'the Sun' "It was a special goal. I recovered the ball in our half and we went, two of us against the goalkeeper, so it was easy to score. We did a great job. It was a very positive game for us. It doesn't matter the way we played, the most important thing was the result. We parked the bus but we won the game.
When you win these kind of games, everyone is very happy inside the dressing room. The atmosphere was unbelievable."
Fast forward 5 years, almost to the day, and Chelsea meet Liverpool at Anfield again, with Liverpool in the same situation as 5 years ago, a tensely fought title race with Manchester City. There are 5 matches until the end of the season for Liverpool, so the question is, can history repeat itself at Anfield today?