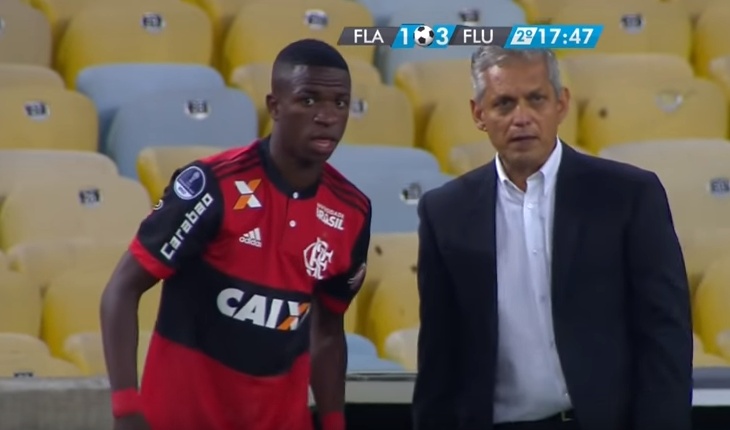 3-1 down, 26 minutes to play, Flamengo needed a miracle... then Vinicius did this!
Vinicius is used sparingly by Reinaldo Rueda, a manager who is is fully aware of the forward's talent, but also knows he is still developing as a player.
However, when called upon by his boss, the 17-year-old did not disappoint.
He came on in the 64th minute of Flamengo's Copa Sudamericana tie against Fluminense, which they were losing 3-1 at the time. Having only won the home leg 1-0, a quick reaction was needed.
Vinicius was deployed on the left flank and after just three minutes on the pitch, he played a ball into Everton, who superbly flicked on for Felipe Vizeu to tuck home.
3-2... Flamengo were still on the verge of saying goodbye to their tournament hopes. Then Vinicius decided to take things into his own hands and won a free-kick on the right, which was eventually headed in by a teammate.
That finished of a fine match for the player soon to link up with Real Madrid. Check out his highlights here: