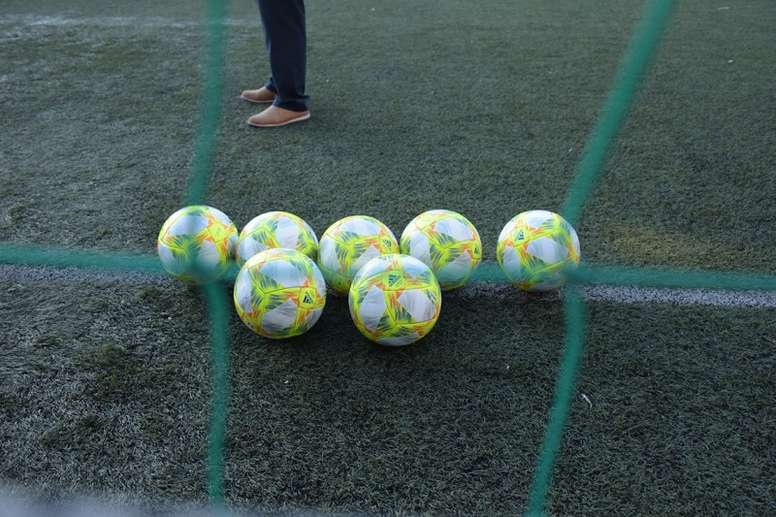 Why Offshore Soccer Betting Sites Provide a Better Experience
In the United States, soccer has a pretty huge fan base despite the fact that sports like basketball and American football are always the buzz. As expected, there are also lots of sports bettors who love to place bets on soccer games, and thankfully, there are lots of great sportsbooks for them to get some of that action.
However, as it turns out, soccer betting is treated quite differently in both land-based and online sportsbooks in the United States. Sportsbook operators in the United States often offer nothing more than the bare minimum when it comes to odds on soccer markets. Many people have pointed out that the experience is much better on offshore sports betting sites and we intend to break down why this is the case.
In this guide, we are going to dive deeper in order to find out why most soccer fans in the United States prefer to place their bets with offshore bookies.
Soccer's Popularity
This is perhaps the most obvious reason why soccer betting is a more rewarding experience at offshore betting sites. As mentioned earlier, even though soccer is a worldwide phenomenon, the game is not that popular among the vast majority of sports bettors in the United States. For this reason, the sports betting operators have opted to focus on more popular betting markets such as the NFL and the NBA.
Offshore sports betting sites, on the other hand, are tailored to cater to the needs of international markets where soccer is still king. That said, the odds are updated regularly and there are more betting markets for soccer lovers to enjoy. Clearly, a lot of the reasons why soccer betting is a big deal in offshore betting sites is because there is a much bigger audience which implies a higher return on investment.
More League Action Internationally
This is closely related to the popularity of soccer in the United States. While Major League Soccer (MLS) is pretty significant to soccer fans in the country, it is just a very small part of the global soccer ecosystem. That said, local sports betting sites that offer odds on this MLS alone are not as exciting as offshore betting sites where bettors have access to even more leagues.
With lots of the reputable offshore sports betting sites, players can bet on games in a number of leagues including the Premier League, Bundesliga, Champions League, and La Liga among others. These experiences are certainly more exciting since they also involve players from other parts of the world. They are where you want to be if you are looking for a global experience.
Fewer Legal and Regulatory Hurdles
Sports betting has been going on in the United States for centuries but the activity only became legal in 2018 when the Supreme Court lifted the federal ban on sports betting. This move gave states in the United States the green light to legalize sports betting if they so wish. Still, even though some states have been open to the idea of legalizing others, many others are yet to warm up to it.
Keeping that in mind, bettors in the states where sports betting is still illegal are forced to choose between illegal gambling sites or internationally-regulated offshore sites. Needless to say, legal offshore sports betting is a more viable option for just about anyone. These sites offer safe, reliable, and trustworthy soccer betting options to soccer lovers from all around the world. Customers can enjoy all that without having to worry about breaking the law or losing their funds.
As if that is not enough, there are also fewer restrictions especially with regards to payments. Federal restricts the processing of payment to unregulated online sports betting sites but offshore sites offer a ton of alternatives including popular options like e-wallets and digital currencies.
More Investment
Investment is an important aspect of any business and offshore soccer betting sites have lots of that. To begin with, thanks to partnerships and endorsements with some of the biggest soccer leagues, betting operators such as Betway have been able to offer outstanding betting services. Such kinds of partnerships mean that they are able to receive accurate and reliable game data that they can then add to the gambling platforms.
The investment that has been put into the soccer betting products on many of the popular offshore online gambling sites have made it much easier for the operators to expand. They have done this by offering some of the most generous bonuses in existence – these are some of the defining factors of the best betting experiences. No wonder bettors in the United States are more drawn to them as compared to the locally available options.
Choosing the Best Soccer Betting Site
As it stands, there are hundreds of offshore betting sites offering odds on soccer markets. All of them are not worth your time and money though – you will need to find one that meets all of your needs and operates in accordance with basic operational standards. You can start by looking into reputable and internationally regulated sites like 5Dimes, BetOnline, Bovada, MyBookie, and Intertops.
The sites that truly stood out for us were not only safe and reliable but also offered a ton of value-adding features. Their bonuses were very generous and the payment options that they accept are easily accessible even for players in the United States. Moreover, all of them have been offering odds on soccer for years which means that they have had a decent amount of time to refine this offering. Nearly all major sporting leagues will be available on these sites.
In case, you are worried about the legality of these sites, you will also be happy to note that you will not get into any trouble for placing bets with them.