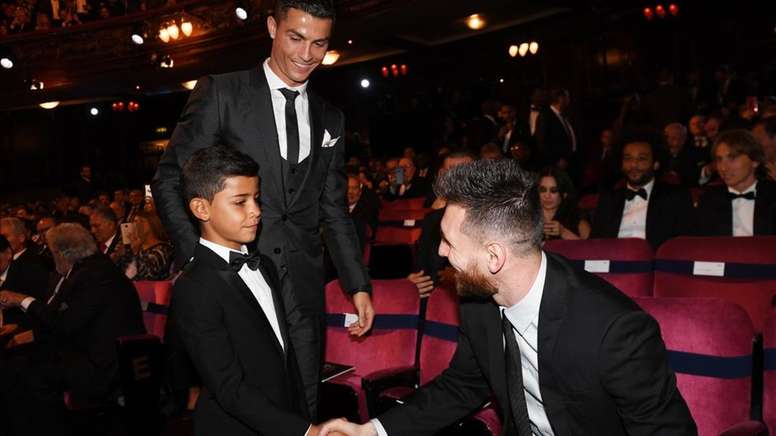 When your dad is Ronaldo but your hero is Messi
Before the FIFA The Best Awards ceremony got underway, Cristiano Junior apoproached Lionel Messi, who extended his hand as he smiled at the son of his main rival.
An image that is becoming more common every day, Ronaldo's son had another affectionate moment with the Barcelona star, who was happy to greet him.
Some time ago, in the Ballon d'Or awards, Cristiano Ronaldo admitted that his son was always watching videos of the Argentine and talking about him.
Messi cracked a smile at the young Cristiano, who he walked up to meet his idol again. His father may well be his bitter rival, but the Madrid star's son cannot hide his feelings for Messi.