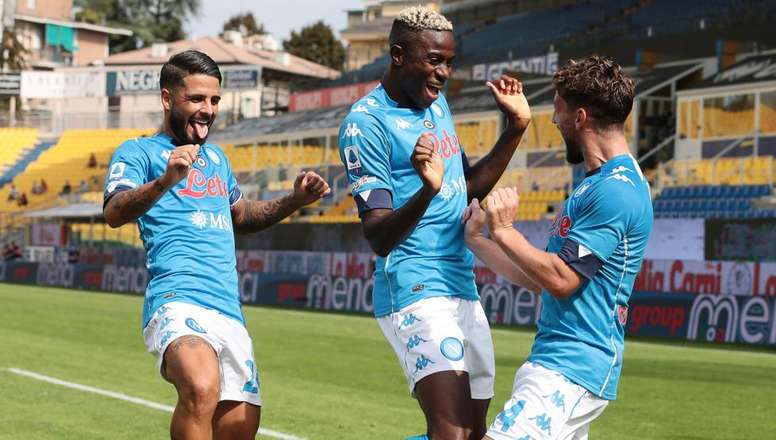 "When I was a kid, to eat, I had to get water for the neighbours"
There is a new face in Naples that is greatly exciting Napoli fans. That face is Osimhen, who narrated details of his "hard childhood in a very humble environment". "My childhood was hard, I was struggling to survive," he admitted at first.
"I was born and grew up in Lagos, in a place called Olusosun. I grew up in a very humble environment, it was very difficult for me. My mother died when I was little, three months later my father lost his job. It was a very difficult time for me and my brothers and sisters, I had to sell water in the busy streets of Lagos in order to survive," the player began.
The Napoli striker explained that it is "a place where there is no hope". "It was very difficult, where I come from. Football has become the only hope for me and my family to be able to lead a dignified life. If you had asked the locals, they would have told you that nothing good would come out of Victor's family," he added.
But time has passed, and Osimhen is happy "with the place" where he is. "I have seen my father struggle in life. I think this taught me a lot growing up. My childhood was hard, unlike other children who can enjoy it. I struggled to survive, I was busy making a living, for myself and my family," he said, before revealing that he had to leave home "when I was very young.
"I lived in the traffic in Lagos, doing chores like mowing the lawn, running errands for other people, getting water for the neighbours, to earn some money to eat. My childhood was hard, there is nothing I liked very much. It was always a struggle and that helped me to become who I am," he said.
Finally, he stressed that he grew up "watching Didier Drogba play". "He was an example to me. One day I was training and my aunt called me and asked me if I knew who I reminded her of. She told me to go and watch Drogba play. From then I fell in love with everything Drogba. His way of playing and the kind of person he is. From that moment on watching Drogba play has had a great impact on my future, it has helped me a lot," he concluded.