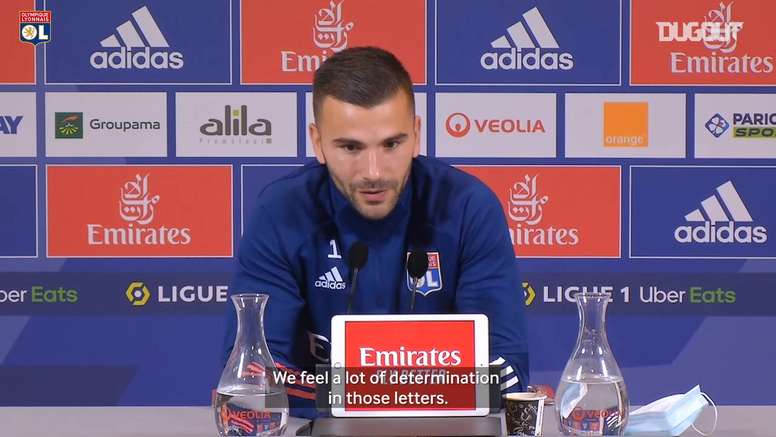 VIDEO: Anthony Lopes : It brings us a lot of courage
Watch as Anthony Lopes addresses the press in the postmatch press conference ahead of Lyon's game.
They face St-Étenne on Sunday night after drawing 1-1 with Lille last time out in Ligue 1.
The Portuguese goalkeeper is delighted with the support of the fans for this crucial match of the season for Olympique Lyonnais.