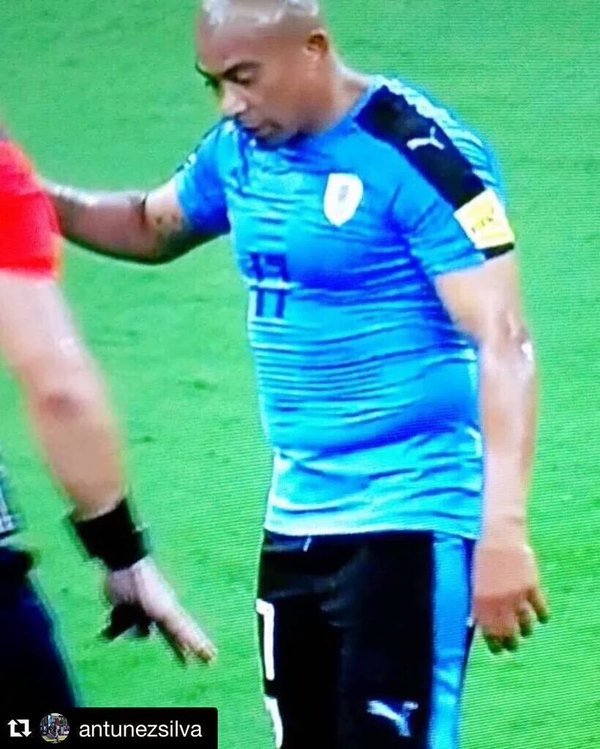 Uruguay's 'Slim-fit' tops put Egidio Arevalo 'in a tight spot'
The slim fit tops Uruguay use weren't made for poor Egidio, or at least not the size he was wearing.
Something is happening in Uruguay with all the social media attention unfocused on the game, but instead on the waistline of Uruguayan star Egidio Arevalo Rios.
The critics didn't take long to slate the Uruguayan on social media platforms like Twitter, with comments being made on the physical state of the footballer. Nobody can quite believe how an international footballer can be in such bad shape.
Putting the shirt to one side, Egidio's Uruguay were beating Brazil 2-0, but could only finish with a draw. However Egidio Arevalo managed to play the full 90 minutes, along with his less-than-desireable waistline.