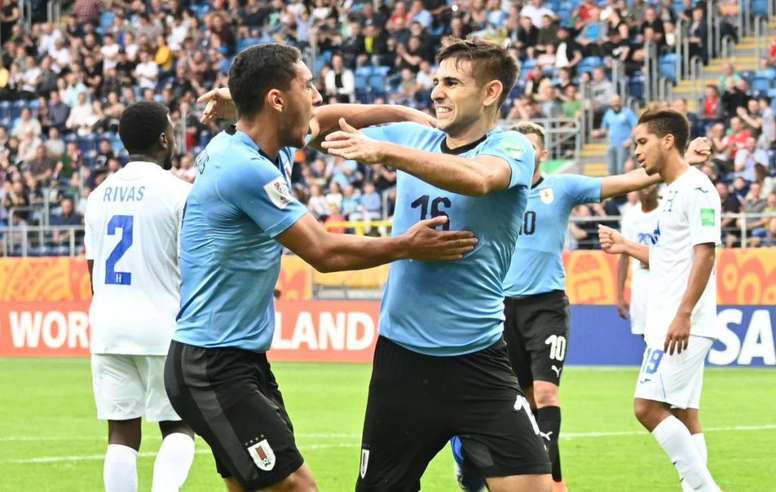 Uruguay have more than one foot in the last 16
Uruguay showed that they have a lot to offer after another victory in the Under 20 World Cup. They went out from the first minute with the intention of dominating.
And they got control of the ball very easily. After various interruptions due to several injuries, the first dangerous move by Uruguay came from a Schiappacase shot.
Jose Garcia, the Honduran goalkeeper, had to go full stretch to prevent Uruguay scoring on various occasions. The Central American had their chances as well.
When the first half was about to end, Nicolas Acevedo took advantage of a rehearsed move to give Uruguay the lead.
Honduras went out on the attack after the break and Palacios was close to equalising. Shortly afterwards, Nunez had a chancer for Uruguay. Both teams took it in turns to dominate and Honduras were on top for some minutes.
However, they soon ran out of juice and with half an hour left, Uruguay took control again. In the last 10 minutes as they were on the brink of basically being knocked out of the tournament, Honduras threw everyone forward.
Their attempt to gain an equaliser was unsuccessful though and Uruguay netted a second to seal victory. Schiappacase cut back inside the area to all but secure their place in the last 16.