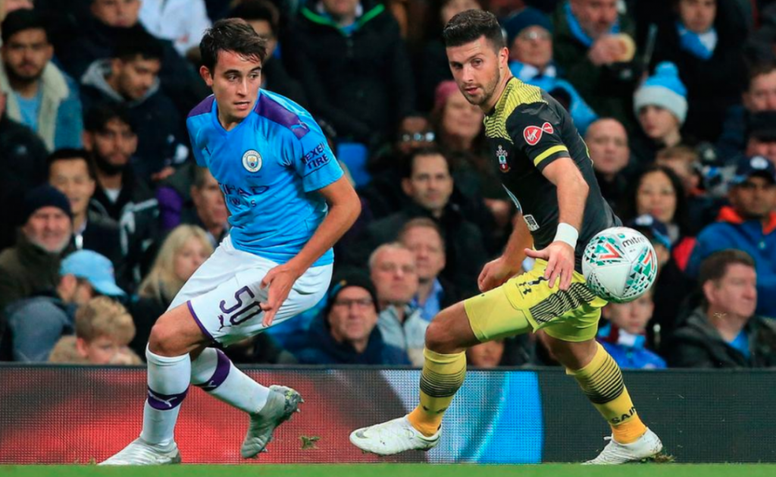 This is how Barcelona hope to sign Eric Garcia
Barcelona are very interested in getting back the former Barca central defender Eric Garcia. There is a belief at the Camp Nou's offices that something like what happened with Pique could happen and they will do everything possible to get the Man City player back.
Eric Garcia knows Barca well and at the age of 19, he is starting to play for Pep Guardiola's side.
In the last few hours, 'Sport' revealed negotiations between Barcelona and the English side to sign the player and 'Sport' and 'Mundo Deportivo' confirmed that Barca are working on two ways to seal the defender.
The first way, which Barca prefer, consists of the arrival of the defender this summer. The Catalan outfit want to sign him as quickly as possible so that he can continue training with the first team with Gerard Pique as mentor.
City could be forced to let him leave. He knows that his contract ends in 2021 and Barcelona could negotiate his return for free in just six months time. The offer from Barca will not be a big one.
The central defender has shone this season, He has made 19 appearances for Man City, 14 of them as a starter, and he has been given special praise by pundits.
He joined City in 2017 from Barcelona for two million euros. It is estimated that Barca will have to pay a bit more than that to get him back.