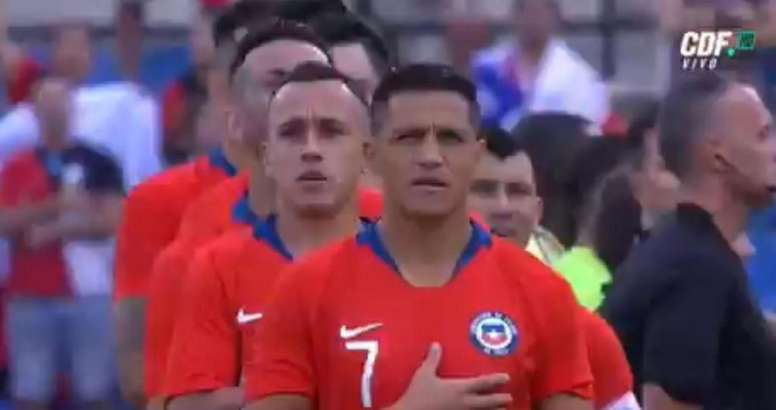 The version of the national anthem that Alexis Sánchez found strange
More than 15,000 fans descended on Alicante for the match between Colombia and Chile. The Chile players' faces were a sight to see when they heard the version of the national anthem.
Alexis Sánchez was a faithful reflection of the players' thoughts as they listened to the national anthem. A version with a different rhythm than normal that was out of tune in parts caused the strangeness in the squad.
October 12, 2019