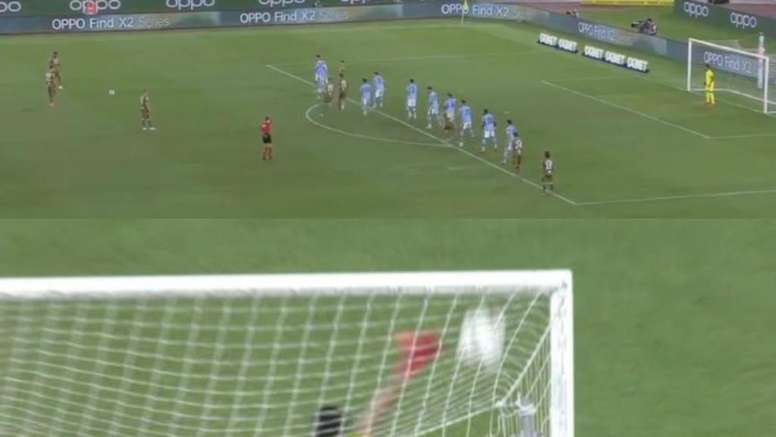 The superb free-kick goal which was disallowed and left many confused
After three minutes, Joao Pedro decided to try his luck from distance. The Brazilian for Cagliari hit a stunner from more than 25 metres out and it went in the back of the net.
The Cagliari player's effort went in the top corner and the goalkeeper could not stop it. But to everyone's surprise, the referee disallowed it.
The referee had awarded an indirect free-kick which means the ball must be touched twice before going into the goal. Joao Pedro did not spot that and shot straight into the goal.
None of the Lazio players protested the goal initially as they did not realise. The Cagliari players were perplexed until the match official told them it was an indirect free-kick.
July 23, 2020