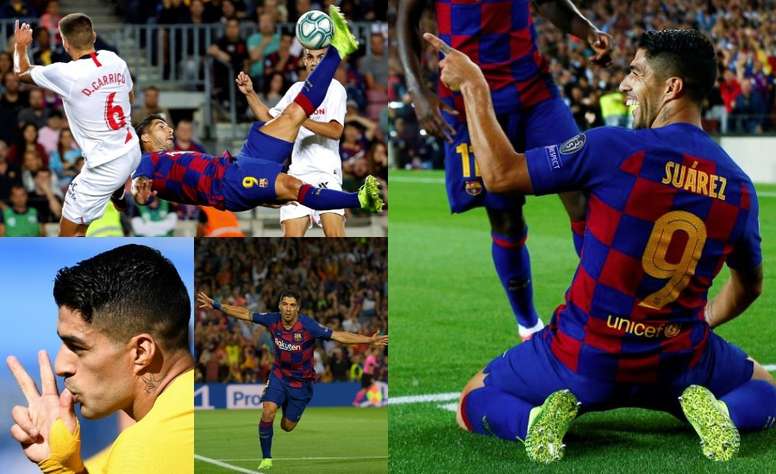 The Luis Suarez method
Luis Suarez has never been to type of player who lets his critics get him down. By his very nature, he is a footballer who lives with constant judgment. Criticising the referee, tackling his visitors, not scoring away from home... The player is usually quite controversial.
Even the public of the Camp Nou came to examine their most reliable striker in recent times against Villarreal. Suarez was jeered by his fans, but instead of talking back, he answered as a striker best knows how to: by scoring stunning goals.
To begin with, he showed a much-improved version at Coliseum, where he opened the score with a goal after being very active from the opening whistle.
However, his real redemption came against Inter. The Uruguayan scored a brace in the comeback and turned things around with a stunning volley and a good individual action to culminate Messi's play.
But the best was yet to come. Against Sevilla, the Uruguayan signed one of his most beautiful goals as a Barcelona footballer.
He watched Semedo's centre from the heart of the area and positioned himself to sign an almost perfect bicycle kick... and with his left leg, which is his weakest.
The goal against Lopetegui's team completely reconciled the striker with his fans, who went from whistles to standing ovations for the Uruguayan in just 12 days.
The Camp Nou witnessed Luis Suarez's talent and after underestimating him. Luis Suárez had achieved it again. He had regained the confidence and faith of his team with his quality and goals, but above all with his determination to respond to anyone who dares to silence him. The Luis Suarez method.