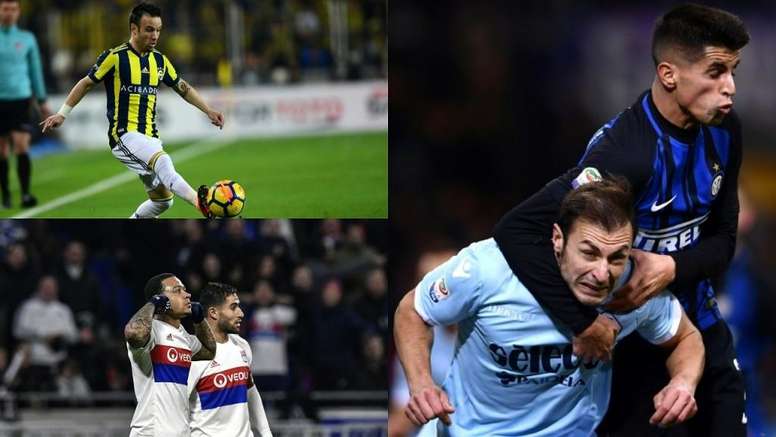 The fight for next season's Champions League
With a week to go before the final between Liverpool and Real Madrid, most other teams will now have their eyes fixed on next year's edition. Many of them, will still not be assured of their place in the competition.
In Europe's biggest leagues, it is only in Italy where the fight is still ongoing. Lazio and Inter Milan will face off this weekend in a spectacular, winner-takes-all clash, although the side from Rome would still qualify with a draw. Spalletti's side would overtake them with a win.
Emotions are also running high in Ligue 1. Atletico Madrid's Europa League victory, coupled with the fact that they have already qualified through their postition in the Spanish league, means that third place in France will now go straight to the group stage of the Champions League. Monaco, Marseille and Lyon will all have something to play for as the season comes to an end.
In Russia, local rivals CSKA and Spartak Moscow will play for the final place in Europe's premier competition, as will Galatasaray and Fenebahce in Turkey and Viktoria Plzen and Slavia Prague in the Czech Republic. Both of these sides are also playing for their respective leagues.
In addition to these group stage places, there remain another six places open for the qualifying stages. For now, here are the teams assured of qualification:
Spain: Barcelona, Atletico Madrid, Real Madrid and Valencia.
Germany: Bayern Munich, Schalke, Hoffenheim and Borussia Dortmund.
England: Man City, Man United, Tottenham and Liverpool.
Italy: Juventus, Napoli and Roma.
France: PSG.
Russia: Lokomotiv Moscow.
Portugal: Porto.
Ukraine: Shakhtar Donetsk.
Belgium: Club Bruges