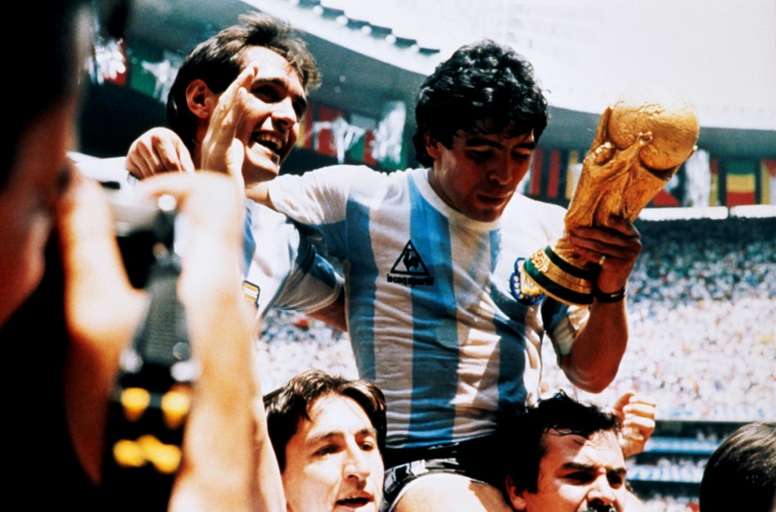 The English club that almost signed Maradona for 400 thousand pounds
If there really are parallel worlds, perhaps in one of them Maradona made a career in English football. Who knows. In the one we know, Maradona never played for any English teams, but that doesn't mean he didn't have a chance to.
In October 1976, still at the age of 15, Argentina saw Maradona, the kid who was to become a legend of football, in action for the first time at La Paternal. It took the Argentine just a few minutes to nutmeg an opponent. An innate talent that was visible from the beginning.
In 1978, after becoming irreplaceable in Argentinos Juniors and not receiving the call-up for the Argentina National team one of the same year, Maradona was able to leave his country to set course for English football.
As John Ludden, author of books such as 'Maradona's Adventure in Europe', told 'The Sportsman', Maradona was determined to sign for Sheffield United, a club that at the time was playing in the English second division and had reached an agreement for his signing.
"Diego was ready to go. It was a real offer, about 400,000 pounds - now about 450,000 euros - to take Maradona and another player named Carlos Fren. Airplane tickets were even booked. The greed of their agents made them ask for more money and the transfer stopped. He was 17 years old and was already a genius, you could say it was a lost opportunity," Ludden recalled.
Sheffield United finally decided to sign Alex Sabella. Maradona would follow a path that would later lead him to Boca Juniors before signing with Barcelona. From there, an unforgettable career, with memorable moments such as the 1986 World Cup with Argentina and great years at Napoli.
But what if Maradona had joined Sheffield United?