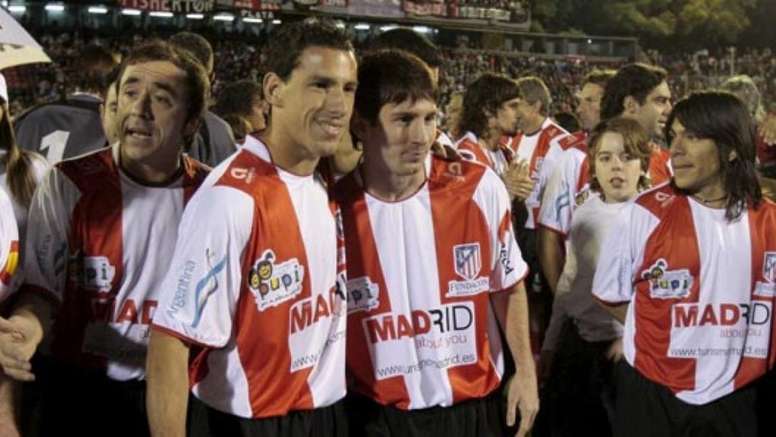 The day that Messi played for Atleti
An Atlético Madrid fan can say that they have seen Messi play for them. It took place in 2009, a year when the Argentine played in the 'Solidaridad sin Fronteras' match, promoted by the Fundación Atlético de Madrid.
So we were able to see Messi with the Atlético Madrid badge, as his friend and ex-teammate Luis Suárez currently does.
"If Messi puts on the Atlético shirt, we win 0-1", Simeone said after the match back then, who has never hidden his desire to work with him. In 2009, Atlético 'enjoyed' Messi.
It was a charity match between the friends of Maxi Rodríguez and 'Pupi' Zanetti'. Leo Messi was on the Atlético wing in a match that was left to the memory of Atlético.
September 26, 2020