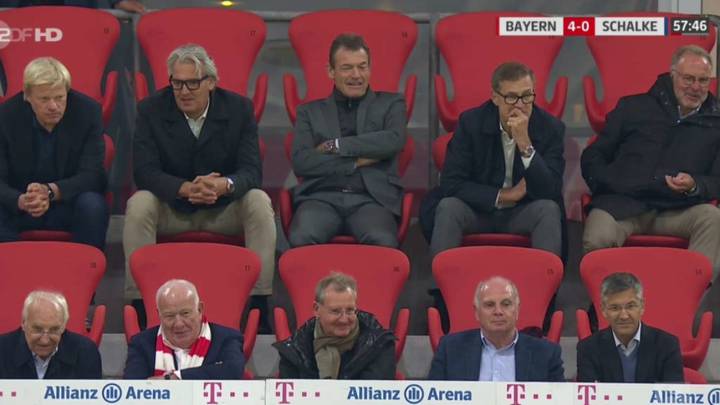 The directors of Bayern and Schalke 04, sit together without masks
The Bayern-Schalke 04 match caught the attention of fans for the scandalous 8-0 thrashing the Bavarian team dished out, but during the same game, another controversy happened that has generated a big debate in Germany.
The directors of both clubs sat together in the box without maintaining social distancing measures and, to make matters worse, they did so without wearing a mask.
The image has caused a great stir throughout the country and even the head of the Bavarian regional health department has condemned their behaviour.
"It would have been much wiser not to sit together, as there was plenty of room for that. According to the ordinance, a minimum distance of 1.5 metres is required for sports events nationwide," Melanie Huml said in 'tz'.