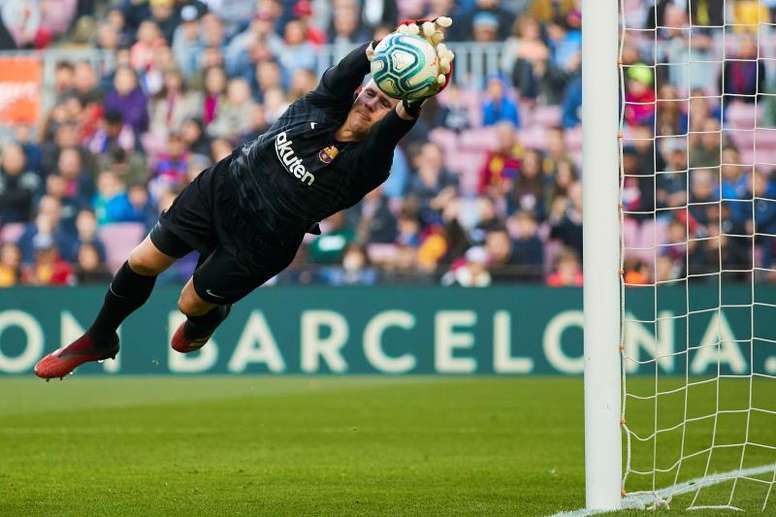 Ter Stegen and Barca close to signing new contract for GK
La Liga has yet to return and Barca have taken advantage of the coronavirus break to get on with work at the Camp Nou. Several things are being worked on, among them, Ter Stegen's new contract.
'Sport' says that the goalkeeper is about to renew his contract. Ter Stegen has been maintaining conversations with the club over his future, but nothing had been decided on.
Everything was halted as a result of the pandemic. Now, those negotiations are apparently going well.
According to the Catalan paper, Ter Stegen will shortly pen a new deal until 2025. The club want to complete the agreement in June.
Ter Stegen's salary will be increased although 'Sport' did not specify how much that salary would increase by. This would see his wage increase gradually over these five years.
At the moment, there is still nothing official and Barca have not commented on it. His current contract with the Catalans lasts until 2022.