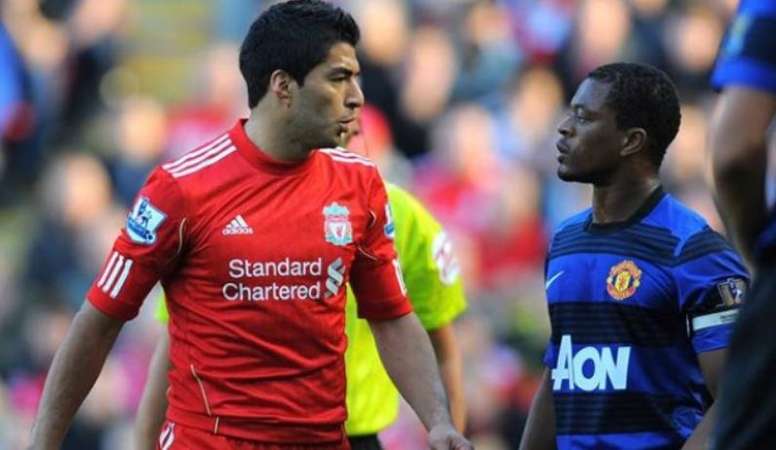 "Suarez? I promised my Mum I would forgive him, but he made a mistake"
It all happened in the game between Liverpool and Manchester United. According to the referee's match report, Suarez called the Frenchman "negro seven times." The Liverpool striker himself admitted it, but says he was never trying to be disrespectful.
Suarez was banned for eight games and Liverpool fully supported the Uruguayan. In fact, they went out onto the pitch with Luis Suarez T-shirts before one match, something which seemed ridiculous to Evra: "It was ridiculous. You have to back your players, but this happened after the ban was announced. What message are you sending out to the world? Even the club's reputation was in danger."
In a conversation with 'Daily Mail', the ex-footballer recalled what happened and spoke about being reunited with Suarez. "I was getting questions for a week from people asking if I would shake Suarez's hand. I was frustrated because football wasn't being talked about. My Mum asked me and I said that I know how to forgive people and that he just made a mistake. Then he did not shake my hand and I thought: 'What's up with this guy? I felt sorry for him."
Jamie Carragher, the ex-Liverpool player, was also present and gave the Liverpool version of events. "We made a very bad mistake and that's obvious. As if we were a family, the club decided to support him and that was wrong, so I apologise.