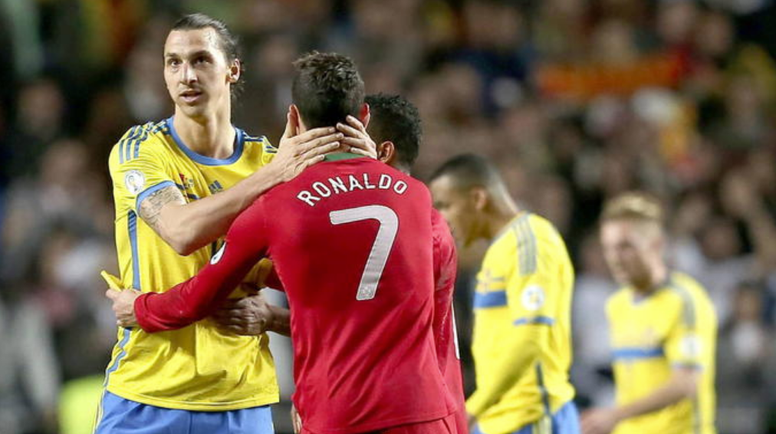 Showdown between Ibra and CR7 in Italy
Inter's frenetic comeback against Milan in the Milan derby overshadowed another stellar performance by Zlatan Ibrahimovic. The Swede, who has recently arrived after a couple of seasons in the USA, again showed that age is just a number.
Zlatan set up for the first goal for Rebic, scored the 2nd, sent a volley over the bar... and came very close to making it 3-3 with a header that crashed off the post in the closing stages before Lukaku sentenced the match.
The match didn't just serve for Zlatan to improve his stats, he also showed that he is in top form, has he performed a jump that saw him reach 2.53m, just 3cm from what Cristiano Ronaldo reached this season.
With historical barriers broken, such as the one of his compatriot Nils Liedholm, who played and scored for Milan at 38 and 43 days in a derby, the Coppa semifinal is presented as a unique occasion to return greatness to Milan.
Furthermore, against them will be a Juventus side who aren't lifting their head and have lost all their advantage at the top of the table. Cristiano Ronaldo's ten straight Serie A matches scoring are unparalleled, but the 'Vecchia Signora' have dropped a lot of points, so the tie seems open.
It will be a new challenge between these two players, who have faced each other several times, mostly with their national teams. They also played each other in the Barcelona v Real Madrid match that decided the 2009-10 La Liga. It was one of the few times that Ibra faced off with Ronaldo. This Thursday they will have a new opportunity.