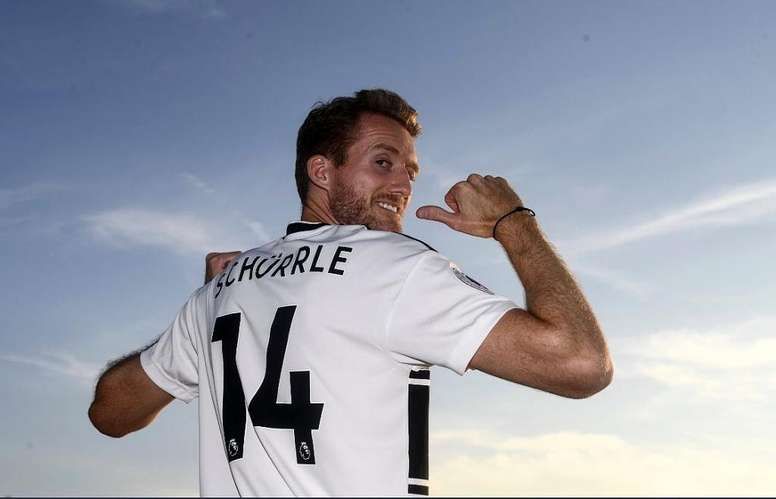 Schurrle: 'I don't see why players don't celebrate goals'
The German previously turned out for the 'Blues' between 2013 and 2015 and will return to his former stomping ground when Fulham make the trip to Stamford Bridge on Sunday.
The 28-year-old has scored five Premier League goals since joining Fulham on loan from Borussia Dortmund in the summer and he says he would have no problem celebrating were he to do so at the weekend.
"I didn't really think about it. I don't understand why even fans get angry for a player celebrating," he told 'Sky Sports News'.
"If I celebrate at Stamford Bridge, it would never be against Chelsea fans or against the club, it will be just for me and the Fulham fans.
"If I should score it will be spontaneous and I hope no one will take offence.
"Every time scoring against a former club is special because you know everyone around the place."
Meanwhile, Schurrle also had words of praise for Fulham boss Claudio Ranieri, saying: "I think he is a really nice guy, an amazing football teacher, like almost a father to the players. Even after extra-time you get the feeling he enjoys being around the players.
"He loves getting a clean sheet and everyone working hard together.
"He has big experience, he has trained a lot of teams, big and small, and knows what to do.
"The most important thing is to follow his plan, to follow what he wants and then I think we'll have a big chance of being safe at the end of the season."