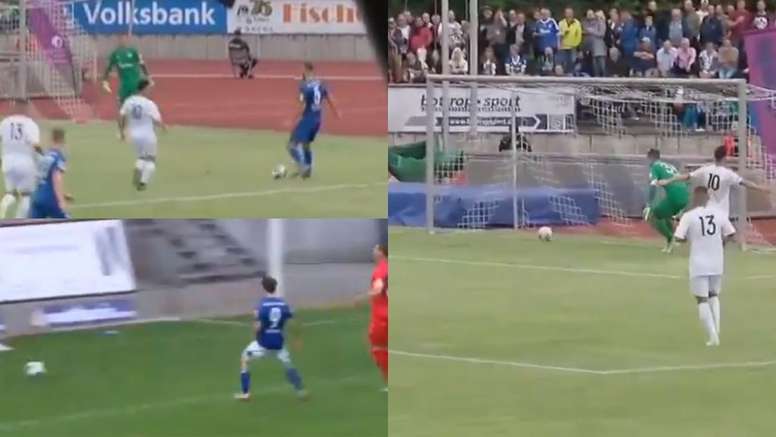 Schalke's comical errors in pre-season
Benito Raman, a striker who recently arrived at the club from Fortuna Düsseldorf, was the author of the first with an incredible miss in Schalke's 1-3 win against Rot-Weiss Oberhausen.
After his teammate squared him the ball in the area, it seemed he had the simplest of tasks to tap into am empty net. However, he managed to drag his effort wide and miss a completely open goal - not quite what he will want his debut to be remembered for.
July 8, 2019
At the other end of the pitch, the Bundesliga side made another shocking mistake in their 1-20 demolition of VfB Bottrop (yes, you read that right).
Nastasic tried to pass the ball back to his keeper inside the area, who was stood out of his goal. The ball rolled on past Langer and into the empty net to give their opponents what would turn out to be their only goal of the game.
Better to get these mistakes out the way now, right?
July 12, 2019