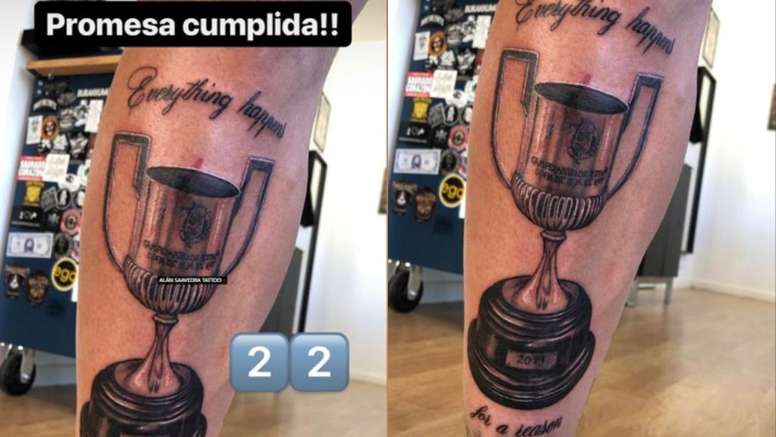 Santi Mina keeps his promise and gets Copa del Rey tattoo
The artwork takes up most of Santi Mina's right shin, who posted on Instagram that he was going to visit a specialist to get it done in his homeland of Galicia.
He did just that, and the Copa del Rey trophy is now a part of the Valencia forward.
"I'm sure I'll get a tattoo with the Cup. It will be on my body. It's my first final. Everybody should know that we're going to give our everything in the final," he said before the game at the Benito Villamarín.
The Copa triumph is the Galician's first ever trophy, and the first won by Valencia in 11 years. They had to overcome league champions Barcelona in the final, which in itself is no mean feat.
As well as the image that takes up most of his right shin, the words "Everything happens for a reason" appear on his leg.