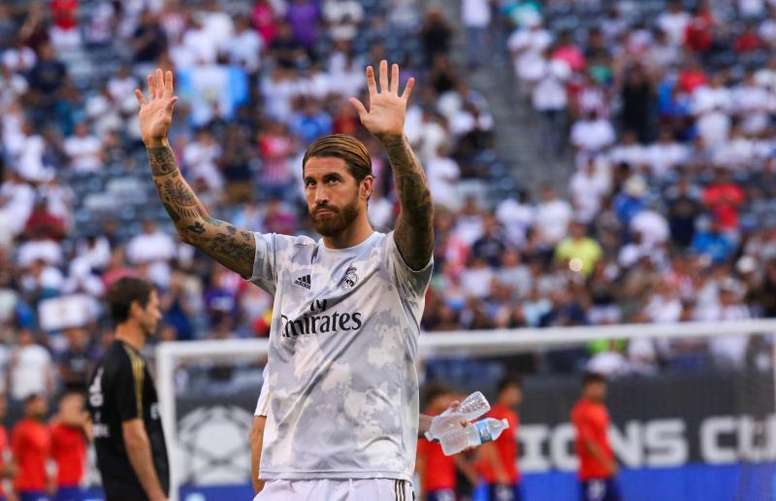 Ramos' documentary will be shown in 200 countries
The presentation was made by Georgia Brown, European director of the original Amazon series, who justified the existence of this documentary about Sergio Ramos in the question that was asked in the company a few years ago when addressing the project: "Who is the player that all fans dream of?"
"Ramos's story is a story about an incredible legend from the start with Sevilla until his leadership for the Spanish national team and for Real Madrid," Brown said, in the act celebrated in the Reina Sofia museum.
The Sevillan footballer explained the reasons that led him to accept the proposal of the documentary and that they were mainly to show "different content to have a broader opinion" of his figure.
"I am a child from the neighbourhood of Camas, with a lot of enthusiasm that I have worked for to acheive my dream.That is why this I accepted this documentary, if it helps any child who has a dream, it will already have been worth it," Ramos confessed.
In the first part of the documentary series, titled "El corazon de Sergio Ramos" (The heart of Sergio Ramos), viewers will be able to discover Ramos' family side, as well as his passion for music and horses.
"Opening the doors of my life has been easy in this way because the team has been professional", Ramos said, who regretted that part of filming that took place at the end of last season, in which they suffered elimination from the Champions League in round 16.
"The documentary also talks about the fact that not everything is perfect, not everything goes well, and that is the reality of things," he confessed.
In principle, the documentary series will have more seasons, although filming deadlines or when it will take place are not yet known. "The future will look and depend on acceptance," he said.
"The idea is that we are partners for a few years because I would also like my story to be told by winning," he concluded.
September 10, 2019