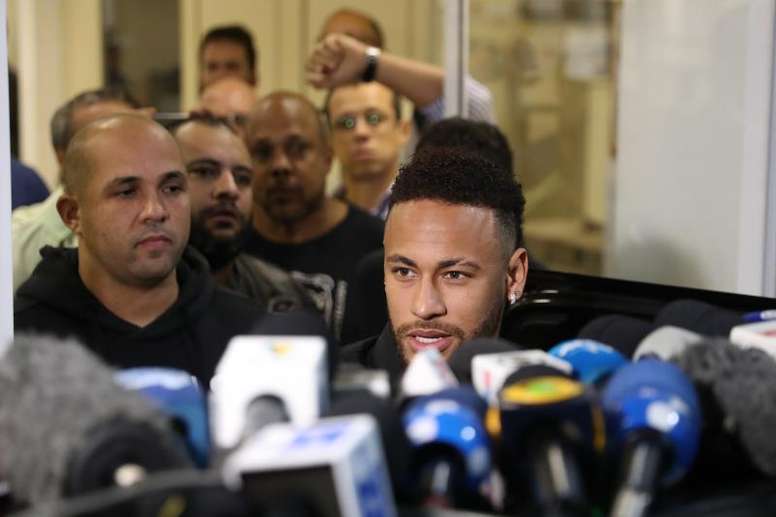 PSG want neither Coutinho nor Dembele for Neymar: 222 million or no deal
Neymar is worth 222 million... minimum. That is the amount PSG would think of letting go of a player who has already expressed his desire to leave the French side. He wants to return to Barcelona, although the Barca president, Josep Maria Bartomeu, is calling for calm. "Everything remains the same," he said during Neto's presentation.
Neymar did not attend training with PSG after the summer break which led to the Parisian side issuing a statement. Leonardo gave an interview in which he confirmed contact had been made with Barcelona although no formal offer had been made. Barca are waiting for movement from Neymar, who must rejoin the group in the coming days.
In recent days, there has been talk of Coutinho or Dembele being used to reduce the cost of the transfer. Bartomeu, however, said that the Frenchman was better than Neymar. In any case, PSG don't want either of the two footballers, according to 'Marca'.
And the thing is Tuchel has other priorities in mind, like strengthing the midfield with top`players. It is a position which he left exposed last term, especially after the Rabiot situation. Casemiro is their main desire although 'Marca' say that PSG would also be delighted to receive Rakitic.
If Neymar finally managed to get his wish, the number one candidate to substitute the Brazilian, who missed the Copa America through injury, would be Nicolas Pepe. The Lille striker performed at a great level last season and he would be willing to make a big step up in his career. In fact, he is expecting a call from PSG.
In the meantime, Barca are going to great lengths to get Antoine Griezmann's move completed as soon as possible. It seems like he will have no option but to pay his 120 million euro buyout clause given Atletico's consistent refusal to negotiate. Afterwards, if the opportunity comes, they will go after Neymar.