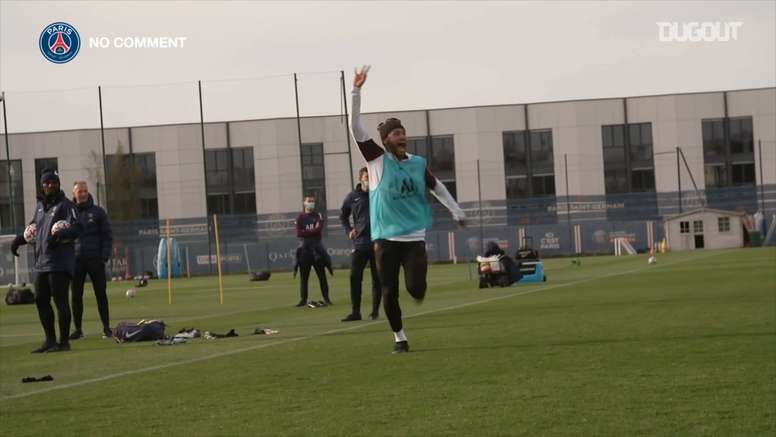 VIDEO: Paris Saint-Germain players practice basketball during one of their training sessions
PSG decided to take a break from football in their training session.
The team took part in some cross-training and the sport of choice was basketball.
See how the team got on using their hands and not feet for a change!