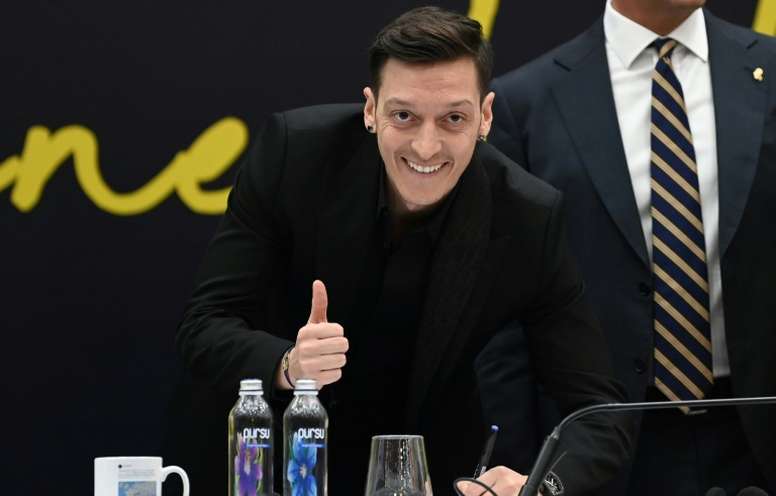 Ozil to earn 13 million less at Fenerbahce than at Arsenal
At the age of 32. Mesut Ozil's career has entered a very distinct phase. His inconsistency and the fact he fell out with Unai Emery and Mikel Arteta meant the German left Arsenal to play for Fenerbahce.
He is proud to join them and is declaring his love for the Turkish club. He has always made sure that the financial aspect has always been left out of negotiations. Club president Ali Koc also said this when the footballer was presented in front of the media.
"Mesut Ozil spoke about his dream of playing for the team he loved when he was a kid and he said that he would not worry about financial problems," Koc said about a meeting held in December which saw Ozil start to organise a move to Fenerbahce.
The change speaks about his new status in football. When he signed his last Arsenal contract, Ozil earned a whopping 16 million euros, a way of showing that he was a leader on the pitch for the Gunners. That is something which has gradually stopped being the case.
Now, Ozil will once again be the main man, but for Fenerbahce and the middle of a pandemic. This has meant that the German will go from earning 16 million euros to three. 13 million euros less than what he was getting in North London.
That said, those three million euros have been a lot of effort for Fenerbahce. The interesting thing is that Fenerbahce supporters will actually be paying part of his salary. Either through donation or by bidding for Ozil shirts.
Mesut Ozil will wear the number 67 shirt. The player himself explained that he had chosen it because number 67 on Turkish number plates identifies vehicles from the province of Zonguldak. That is where his parents were born.
January 27, 2021