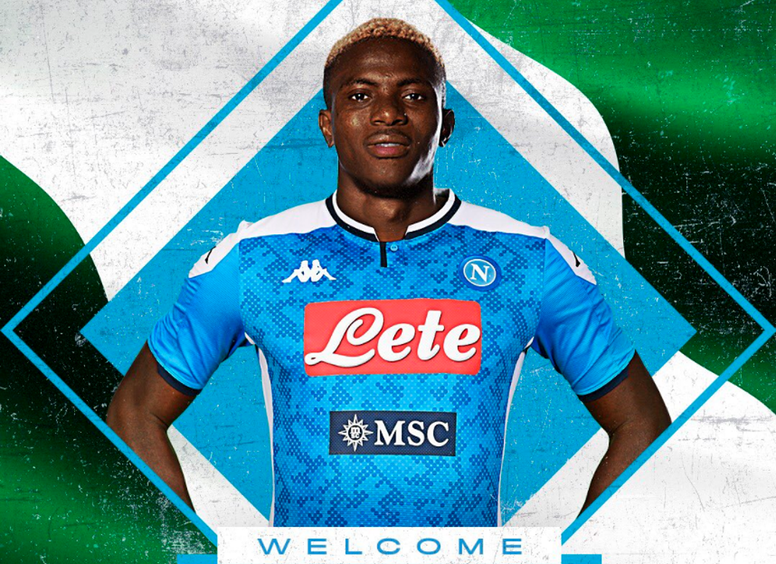 OFFICIAL: Osimhen signs for Napoli until 2025
What could be one of the most striking transfers of this transfer market was finally completed: after a season at Lille, Victor Osimhen will play at Napoli from next season.
The Italians announced the deal through an official statement on Friday. The Nigerian player, one of the most promising players in European football, has committed himself to Gennaro Gattuso's side for five seasons, until 2025.
The official figures from the deal aren't known at the moment, although both in Italy and France they point to the fact that the transfer could have been done for a sum close to 50 million euros.
Osimhen touches down in Serie A after a brilliant season at Lille: he scored 18 goals and got 5 assists in the 37 matches that he played for Christophe Galtier's men. He also started 33 times, according to the numbers from ProFootballDB, BeSoccer's stat database.
The exit of the 21-year-old player from the French side leaves a good amount that the club will use to sign his replacement. One of the favourites, KAA Gent player Jonathan David.
The Canadian, with 23 goals and 7 assists in the 40 official matches he has played throughout the season, is the main candidate to strengthen the Lille squad.
July 31, 2020