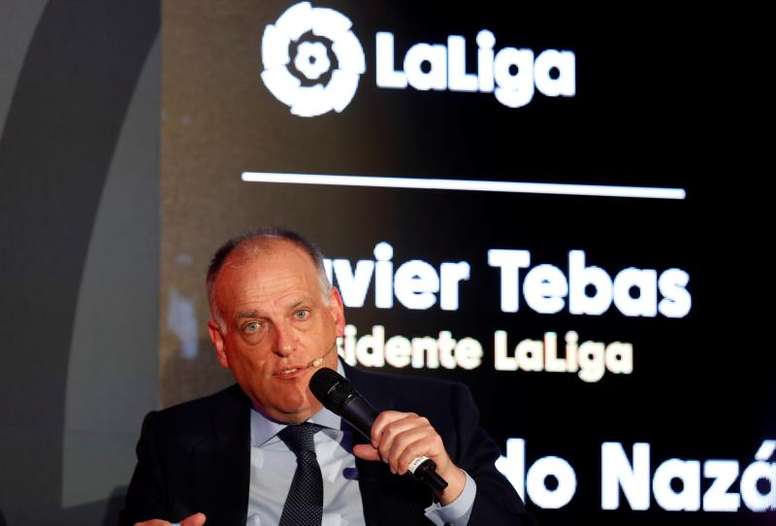 Now a date for possible La Liga return
While UEFA debate what to do with the pending competitions in 2020, the leagues of every country are meeting to draw up a plan of action.
They already did it on Monday, who confirmed that they will ask for the suspension of the Euros, and so did Germany, who delayed the Bundesliga until the start of April and warned of the seriousness that the league won't end.
With regards to Spain, 'AS' highlighted on Tuesday that Tebas and his Steering Committee are now working to try and get the season to resume on 3rd May as the Euros are suspended.
In any case, the league will end the season behind closed doors, so the resolution of this championship will be somewhat special.
If it can be resumed, the league will try that over 2 months, until June, the teams play matches both at the weekend and during the week. This is the only way it seems that a tournament that is in the air right now could be concluded.
The man target of La Liga and the clubs is to save the television contracts, which largely support the day-to-day running of the clubs. Therefore, even if it is detrimental to the fans, the matches are played without them.
The fact of losing gate money wouldn't be as bad for clubs, who would thus sacrifice themselves for the health of fans and players.
However, this whole idea could come to nothing, as 'The Athletic' made it known that UEFA is considering demanding a solidarity fund from the clubs for postponing the Euro of about 300 million euros.
Although everyone thinks that UEFA can take on that cost - not a cancellation or postponement of the Champions League - the truth is that the European body will seek to reduce costs as much as possible for the immediate future.