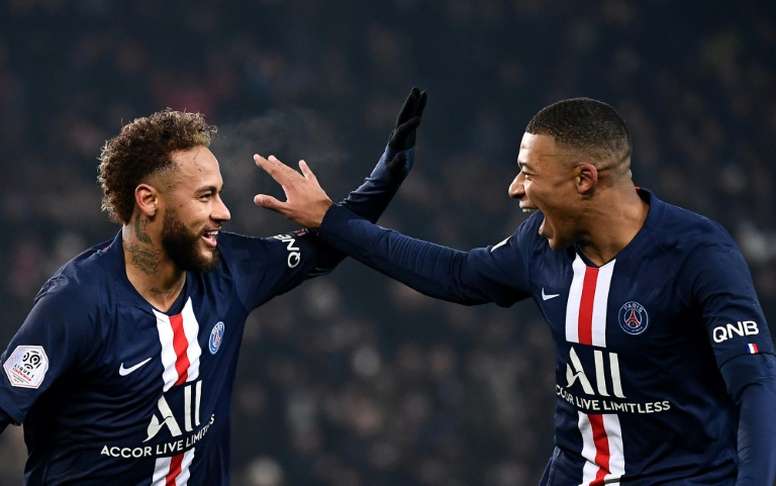 Neymar, a bad influence for Mbappe
The relationship between PSG coach, Tuchel and his best players is not great at the moment. This has also come to light in the public eye, after the star despised him, after being substituted off in the last few Ligue 1 games.
The coach has made it clear that Mbappe has to respect his decisions, be calmer and learn little by little. Despite being only 20-years-old, he is one of the most promising footballers on the whole planet, so he has to manage this quality.
The consequences are several signs of rebellion from the young player, who seems to have a more 'stuck up' attitude towards his superiors and his team-mates. 'L'Equipe' states that this has happened due to his close relationship with Neymar, who is even more famous than him.
The two stars spend a lot of time together and it is clear in each game how well they get along, so it would not be surprising that one influences the other. In addition, the former Barca star has more experience - and age - so perhaps his team-mate sees him with a lot of authority.
One of Mbappe's problems is that he seems himself differently to what Tuchel does. He thinks that Tuchel treats him like a child, when actually he is a star. He doesn't want to be substituted off: He wants to play everything and for it not to be discussed.
Bringing both probems together we can reach this conclusion: Is Neymar the one who has influenced him to think in such a self-centred way? The aforementioned source adds that the Frenchman looks more and more at his individual performance than at that of the team.