Napoli increase talks for Gio Simeone

BeSoccer
6 months ago
506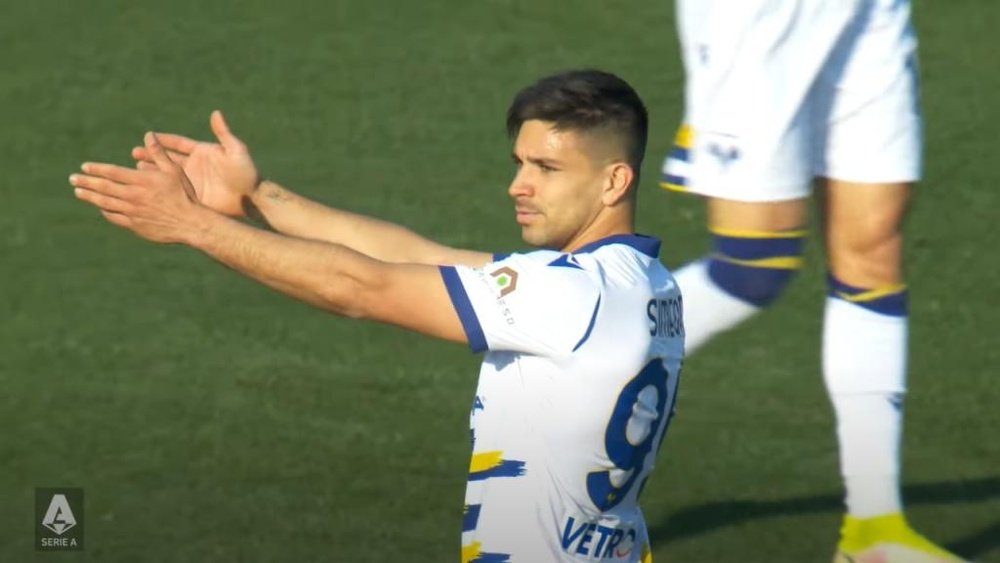 Simeone close to signing for Napoli. Screenshot/SerieA
Giovanni Simeone's last season did not go unnoticed by any team in Europe, as he performed at a very high level in Serie A. The Argentinian scored 17 goals and provided five assists in 35 appearances for Hellas Verona.
As a result, the Italian side were obliged to execute the €12.5 million option to buy the South American striker. However, next season he will probably not play at home at the Marcantonio Bentegodi.
According to 'Il Corriere dello Sport', Napoli are very close to signing the player. The Italian media reports that the agreement between the Neapolitan club and Simeone is total, at the expense of Hellas Verona letting him leave.
In order to do so, De Laurentiis has increased tlaks over the last few hours and hopes that a definitive agreement will be confirmed imminently. Everything will depend on Hellas Verona accepting the club's offer.
Mentioned in the news story
G. Simeone

Napoli

Hellas Verona

Serie A