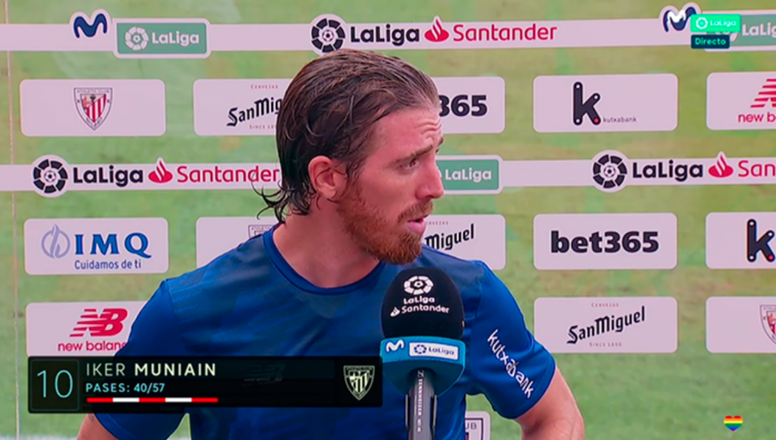 Muniain says that VAR helped Madrid: "We already know the tone"
VAR continues to give a lot to talk about. And it's really coming into play in Madrid and Barcelona matches. It did so again at the San Mamés in Real Madrid's match against Athletic Bilbao and one of their players, Muniain, didn't come off happy at all. He said so in words to 'Movistar'.
"It didn't look like a penalty to me. Dani Garcia wanted to do a semi-roulette and it escaped him, but he had the position won to take the ball out with a drive. Then you may have seen contact, but in football, there are a lot of contacts that are not fouls or penalties", he said.
"I haven't seen it, Raúl said he was stepped on. The difference is that one box has been checked and the other hasn't. He's been stepped on and they haven't even checked it. We already know the tone of these last days and in favour of which team these decisions are made. Let's each draw our own conclusions", he added.
Madrid captain, Sergio Ramos, also gave his opinion to the same source. He assured that, in his opinion, he didn't commit any foul on Raúl García. From his perspective, what happened was that he stepped on him slightly and accidentally, which in his opinion, isn't punishable.
July 5, 2020