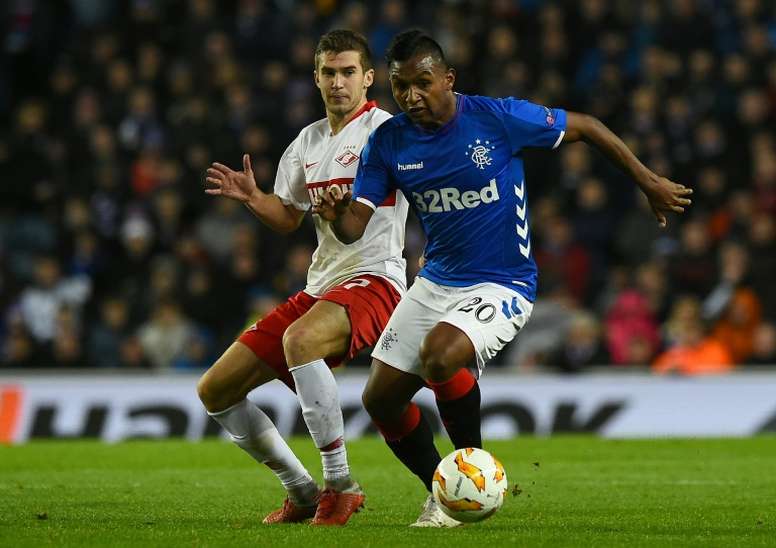 Morelos could be Jovic's substitute at Eintracht Frankfurt
Morelos is a key player for Rangers in the SPL. The Colombian striker scored 30 goals and gave three assists in 48 matches. That said, he got five red cards last season. The last one was for elbowing Scott Brown of Celtic.
They are similar numbers to Jovic's at Eintracht Frankfurt last season (27 goals and six assists in 48 games). In fact, if you add up assists and goals, the contribution is the same: 33 contributions to goals.
'Daily Mail', assures that the German club have got a close eye on the Colombian and they sent a scout to watch his last game against St Joseph's and he did not disappoint. He netted a hat-trick.
The player's results this term are also very good so far with four goals in two matches. If Eintracht decide to put in an offer for him, an agreement could be reached soon. This is because his market value - slightly more than 15 million euros - is affordable for them.