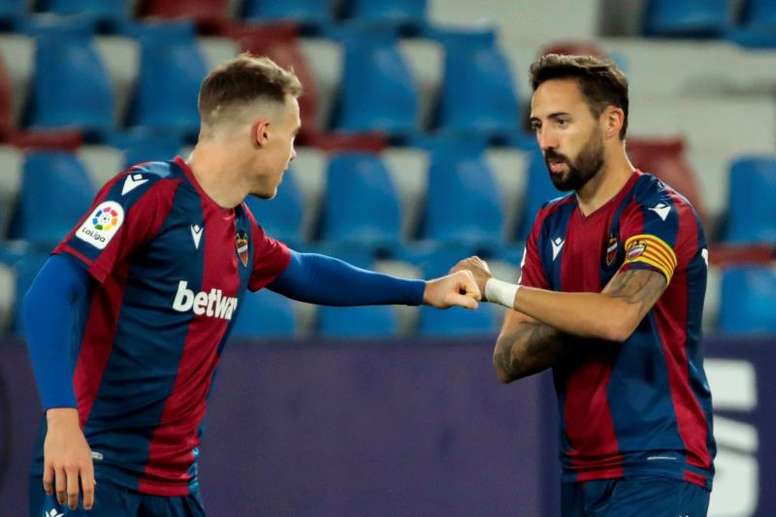 Morales, 50 goals for Levante and two away from making history
José Luis Morales scored his 50th goal in a Levante shirt against Valladolid last Tuesday and is now within reach of being one of the top three goalscorers in the club's history.
The Levante captain scored his eighth goal of the season from the penalty spot, having already scored seven league goals in the Copa del Rey for the first time in Zorrilla.
Morales' goals for Levante are divided between the 43 scored in the First Division, the four scored in the Second Division and the three in the Copa del Rey.
With these 50 goals, Morales is only two goals behind Paco Salillas, the legendary striker from Aragon who scored 52 goals for Levante in Segunda and Segunda B between 1998 and 2011.