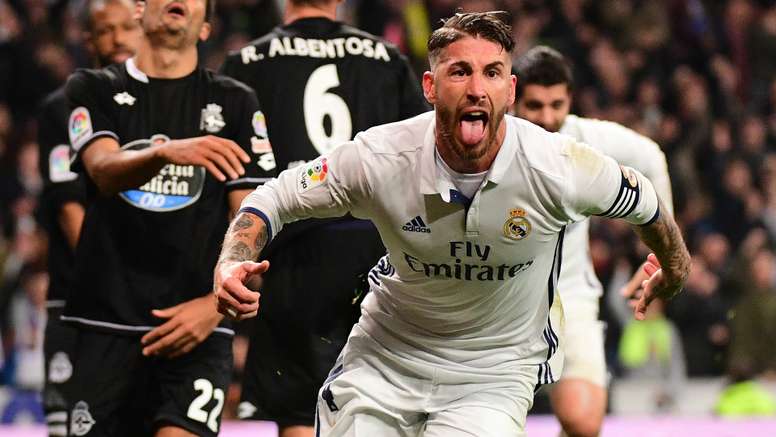 Miracle man Ramos the saviour again as Zidane's rotation risk almost backfires
High drama at the Santiago Bernabeu. Real Madrid found themselves 2-1 down at home to Deportivo La Coruna and looked like losing their impressive unbeaten record. And even after substitute Mariano made it 2-2, it seemed as if Zinedine Zidane's side would drop two valuable points.
Sergio Ramos, however, had other ideas. The Madrid captain, so often the hero right at the end for Los Blancos and most recently in the Clasico at Camp Nou, when he headed home with 11 seconds of normal time remaining, produced another divine intervention here.
With Luka Modric rested along with Cristiano Ronaldo and Karim Benzema ahead of the team's trip to Japan for the Club World Cup on Monday, this time it was Toni Kroos' corner that found Ramos - who else? - for the late leveller. With his head... how else?
The Bernabeu exploded and supporters shouted the name of their skipper in jubilant scenes. Forget Fergie time. That is long gone since the retirement of the former Manchester United manager whose sides often produced such epic turnarounds late in the game. Now there is a new name: Ramos time.