Messi makes history (again), overtakes Ronaldo in Europe

BeSoccer
4 months ago
3.9k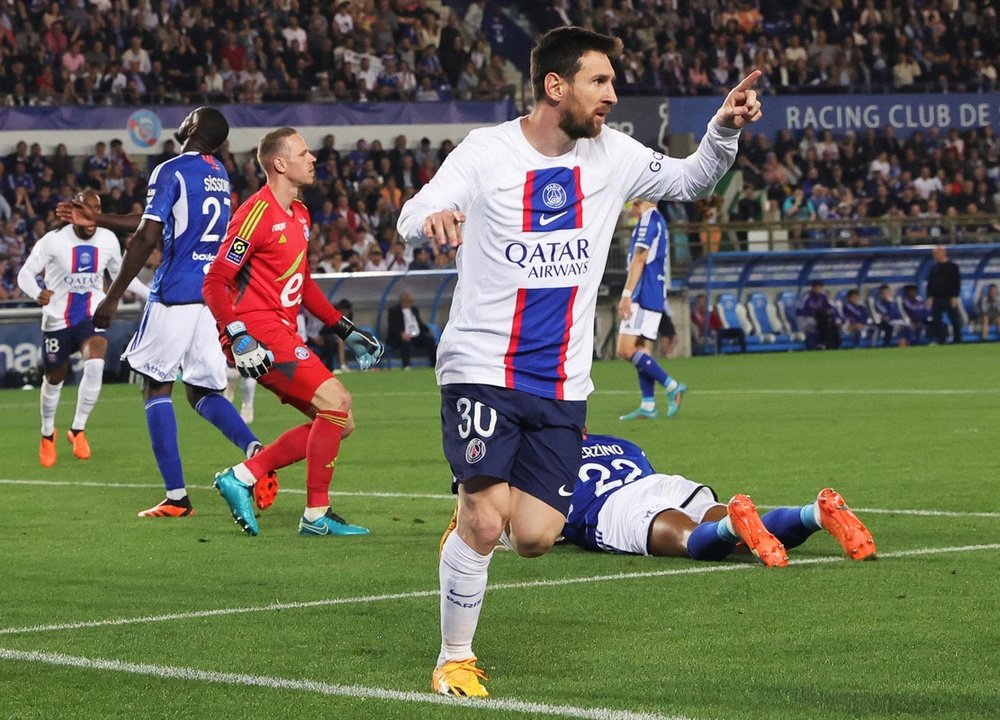 Messi is back in the history books. EFE
Lionel Messi won his 43rd career title on Saturday, with PSG's win against Strasbourg on the penultimate matchday of Ligue 1. He equals his former Barcelona teammate, Dani Alves.
It's his third trophy in France, after the Ligue 1 title last year and the French Super Cup at the start of the season. Leaving after next week's final matchday, this is likely to be his last trophy in the Parisian colors. He will therefore not have won the 'Coupe de France' with PSG.
This year with Argentina, the seven-time Ballon d'Or winner finally brought home the World Cup in December, which sits in his trophy case alongside a 'Finalissima' (2022), a Copa America (2021), the Olympic Gold medal from Pekin in 2008 as well as an U20s World Cup in 2005.
But it's clearly with his former team Barcelona that Messi has won the majority of his titles: totalling 35. Among those, 10 are La Liga titles between 2005 and 2019 and 4 Champions League trophies (2006, 2009, 2011, 2015). Alongside those are 8 Spanish Super Cups, 7 'Copa del Reys', 3 Club World Cups and 3 UEFA Supercups.
This wasn't the only record he met yesterday. He also reached a new personal best. By putting away a goal in PSG's 11th title win, he officially overtook Cristiano Ronaldo and became the top scorer in the top 5 leagues, with 496 goals.
Mentioned in the news story
LaLiga

Ligue 1

Pro League

World Cup

Barcelona

PSG

Argentina

Al-Nassr

L. Messi

C. Ronaldo